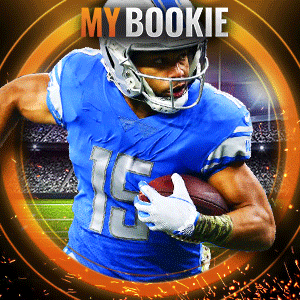 Memphis Express at Salt Lake Stallions
Date/Time: Saturday, March 16th, 2019, 4:00 PM ET
How to Watch: Bleacher Report Live
Betting Lines: Salt Lake Stallions -8, Over/Under set at 40 points
Salt Lake Stallions-Offense:
Take away the interceptions last week, Josh Woodrum played ball. 380 yards and receptions to 10 different receivers. The problem is playing catch up football is tough to win ball games.

We see the money player that De'Mornay Pierson-El at receiver. 8 receptions (on 9 targets), 130 yds, 45 YAC.  Can he keep it up against a decent Memphis secondary?

The crowded backfield of Brandon Oliver and Matt Asiata is gone, both them are on IR for the rest of the AAF season. Insert Terron Ward a former backup Oregon State product and in NFL RB for the Atlanta Falcons and threw up 375 yards rushing in the NFL with one rushing TD. He will start at RB2 under Joel Bouagnon, who will get a bulk of the carries. Good potential to get more on first and second down.
Memphis Express-Offense:
Losing Sherman Badie to IR is a bigger deal than Express fans think probably. Terrence McGee will move into the RB2 spot (thanks to NoExtraPoints) and will take on 3rd down roles as Zac Stacy will continue to start. I think Badie plays much more scrappy than McGee, so I'm interested in seeing on he progresses as RB2.

Mettenberger took a step back last week, but I think he jumps back this week against this Stallions Defense. He will need to watch the likes of C.J. Smith and Karter Schult (AAF sack leader) to move the ball up the field. Still the right man at QB1 in Memphis, that won't change.

Memphis may have the most inconsistency when it comes to their receivers. Leaders are Pig Howard and Reece Horn, but they were basically eliminated from the last game in Atlanta. Zach Mettenberger needs more, and quick if Memphis is going to get out of a 1-5 record this week.
Salt Lake Stallions-Defense:
Would you expect Mike Purcell, a 

6'4

 328-pound defensive tackle would have 4 

PDs

 already this year? That would be a prop bet in Las Vegas that would make some Stallions fan quite rich.

Will Davis and C.J. Smith have carried this secondary. 11 PD between the two of them is a good number, but can they make Zach Mettenberger pay this week?

I told Bill Billechick he made a mistake by not keeping Trevor Reilly on the 


Patriots, can he thank me now? He's been a very consistent linebacker in Salt Lake. Bill, you want to give Trevor a second chance next year?
Memphis Express-Defense: 
Will the 6th best passing defense in the AAF be able to stop the big passing attack Josh Woodrum brings? This man throws for yards, 

If Corey Vereen doesn't play (questionable) that front line of Memphis could suffer a big loss from a player that has played good football in the last few games. He was full participation on Friday, so let's hope for a large number of snaps on Saturday afternoon.

Talk about a full bill of health. Salt Lake has zero injuries on the team injury report this week. My action for the defense: Attack the running game, they just had to bring new bodies in this week in Terron Ward (who will probably be RB2 this week).
My Betting Lines: 
Memphis +8 is my pick this week. The road teams in the AAF are running the AAF in the last few weeks. Both teams love the under in home and road games so I suggest going under on the 40 points.
Arizona Hotshots at Orlando Apollos
Date/Time: Saturday, March 16th, 2019, 8:00 PM ET
How to Watch: NFL Network
Betting Lines: -9 Orlando Apollos, Over/Under set at 43 points.
Orlando Apollos-Offense:
This Birmingham defense everyone raved about, got torched last week at home by the Apollos. Garrett Gilbert is showing me week by week he may be the MVP of the AAF at the end of the season. He's firing balls on all cylinders.

This is a fill in the gaps team. Last week the guy at running back was De'Veon Smith with 119 rushing yards at 8.5 YPC. The former Michigan product gives that powerful offense another punch at running back.

Another extra target for Garrett Gilbert last week was Scott Orndoff, who was averaging over 20 yards per receptions and a TD. Look for Gilbert to look for his newfound tight end this week.
Arizona Hotshots-Offense:
John Wolford needs to limit the INTs. He threw for his INT total last games that he inquired all season (3). The Apollos is not the team in the AAF to do that against.

Rashad Ross continues to be the bright spot in this Hotshots offense. He is by far the most consistent receiver in the AAF and in my power rankings ranks as the 2nd best receiver overall in the league. His biggest key? The red zone, he's scored in every AAF game this year.

Get my man Jhurell Pressley in the end zone! A top 3 running back like him should have a touchdown by Week 6 in the AAF. Feed the man, Coach Neuheisel.
Orlando Apollos-Defense:
Anthony Moten Jr. is my player to watch this week. Tied for 3rd in the sacks category at 4, the former Hurricane has been an up and comer over the last few weeks.

Deji

 

Olatoye

 was a solid recent 

signee

 for the Apollos. The former North Carolina A&T product came out of nowhere in the game against Birmingham and record 4 tackles in his first week as an Apollo.

Will Hill recorded his best game in the AAF for the Apollos last week. He's shown praise this season, but he took it to another level this last game. Can he show progression against a better quarterback in Wolford?
Arizona Hotshots-Defense:
Erick Dargan has been a playmaker for the Hotshots in his last three games. He recorded his first INT this past week off of Logan Woodside (go figure) but he's got more in him from those years and INTs he collected as an Oregon Duck.

I need to know why Obum Gwacham has been taken out of the rushing the QB picture. He was the Hotshots lightning in the first three weeks and has had limited time in the last two. With the Hotshots losing the last three, don't you think you would go back to what works with Gwacham?

Carl Bradford is coming around. One of my Hotshots to watch before the season is finally getting more time in the defense, which should help this defense against the Apollos.
My Betting Lines: 
-9 for the Orlando Apollos is a good bet in my opinion. Arizona is odiferous against the spread on the road (0 for 2). The public money is on the Under but I'm rolling with the over. It will be close, but 43 is a good number for two offenses that seem to fly down the field.
San Antonio Commanders at Atlanta Legends
Date/Time: Sunday, March 18th, 2019, 4:00 PM ET
How to Watch: CBS Sports Network
Betting Lines: Atlanta Legends -1.5, Over/Under set at 40.5 points.
Atlanta Legends-Offense:
Aaron Murray just keeps getting better. Atlanta is like Memphis as they both made mistakes at QB1 for multiple weeks and now have seen the progression with their new quarterbacks. Aaron Murray also will put Georgia butts in those stadium seats at the former home of the Atlanta Braves.

Seantavius Jones has been Murray's #1 target as he's been inserted into the starter role. This possession receiver will get even more exposure as this Atlanta rolls into more games. I think this team has a chance at the playoffs with this change.

Former Tar Heel Bug Howard has been the 2nd bright spot for this offense. Without a great running back core,  this team has created a punch of Jones and Howard to get some big wins over the last few weeks.
San Antonio Commanders-Offense:
We finally have seen the best out of Logan Woodside after last weeks win against the Hotshots. With his fantasy dollar down, he blossomed (290 yards, 2 TD, 1 INT, 22.9 Fantasy pts) against an Arizona team who is in the middle of the pack when it comes to allowing passing yards.

With his fantasy value at an all-time high, Farrow let his fantasy owners down last week with just 25 yards rushing, 2.1 ypc, and 1 TD. I'm not sure Atlanta is a defense that you will put up big yards, but he could still have a  good game on the road against the Legends.W
When Woodside is able to target Mekale McKay with ease like last week (5 of 5 for targets/receptions) he 

can be

one of the best quarterbacks in this league. The problem? Atlanta allows the least amount of passing yards in the entire AAF.
Atlanta Legends-Defense:
If you look up you will see how the Legends do against the pass, which is 1st in the AAF. but on the other side of the coin thus far, they are 3rd worse in rush defense, allowing about 107 rushing yards per game which is behind Memphis and Birmingham.

If Tyson Graham doesn't get a spot in the NFL next year, I would be in pure shock. He has been a difference maker in every game this season and has the size to be a consistent defensive back in the big leagues.

Starting to see a little more production out of Jeff Luc who I've wanted more from all year. Week by week he gets better and better numbers on paper.
San Antonio Commanders-Defense:
My former Packer, Jayrone Elliott has become a star in this league. 4.5 sacks and is disruptive in every backfield and loves to get after the quarterback mainly. The guy is a star that can get back to the NFL, trust me.

De'Vante Bausby has been the INT man for the Commanders tied for 2nd in the AAF. The D-2 product out of Pittsburg State in Kansas has made the water splash in the AAF. Could he be in Aaron Murray's wheelhouse on Sunday?

My other player to know from San Antonio had an excellent preseason and has come around the last three games. Tyrone Holmes, an FCS product out of Montana, has found the quarterback with ease with 6 QB hits in the last 5 games. He gets overlooked by the Elliotts and the Lannings, but still is a player to watch on Saturday against the Legends.
My Betting Lines: 
Please note, that this is the toughest ATS game in the AAF this week. I will take the Legends -1.5. This game will be a nail biter, but I can assure you it will go Over 40.5 points, that's a sure bet I would put down.
Birmingham Iron at San Diego Fleet
Date/Time: Sunday, March 17th, 2019, 8:00 PM ET
How to Watch: NFL Network
Betting Lines: -6 San Diego Fleet, Over/Under set at 36 points
San Diego Fleet-Offense:
I was done with this Fleet offense once Phillip Nelson got hurt, but Mike Bercovici changed my perspective. After a subpar week 1 and being benched, Bercovici rose up against Salt Lake. The question is, how will he do against a team that beat the Stallions?

The best and the worst has been out of Ja'Quan Gardner. on 18 carries in the last two games, he's had 9 yards. After lighting it up and everyone knows his name in Week 2 and 3, he has lost lots of fantasy value, and hopefully, his poor play doesn't continue again this week against Birmingham's not great rushing attack.

At his highest fantasy value, Dontez Ford delivers with his 2nd best game ever in the AAF. 3 catches, 94 yards was clutch to just getting by the Stallions.
Birmingham Iron-Offense:
An offense can't jell in Week 5 if they have to make a quarterback change. The good thing is Keith Price played well, against the best team the AAF. Look for him build up this Iron team and start against the Fleet.

Brandon Ross out this week will hurt the hell out of Birmingham. They now may need to depend on Trent "Fullback" Richardson to carry the load at running back. Will be tough.

A steady connection that Perez and Price had last week and in earlier weeks, is Wes Saxton. The former South Alabama product has doubled his production week by week and should improve more with the Price led offense.
San Diego Fleet-Defense:
With Birmingham's lack of production on the road, San Diego's middle of the pack pass defense should progress as well as Birmingham is making a new QB their QB1 this week in Keith Price.

Rush Defense is even better for the Fleet, the 2nd best in the AAF, that will hurt the Iron without big yard man Brandon Ross. Trent will need to get more than 2.4 yards a carry to make this game competitive.

I love players out of nowhere like Frank Ginda. The former San José State Spartan was not played at all the first 3 weeks but Mike Martz has found him the last two weeks and will need him against the Iron.
Birmingham Iron-Defense:
What I love about the AAF are the players that don't play 2 weeks ago but get their shine in one game like Bradley Sylve. The former Crimson Tide defensive back recorded 6 tackles and one pass defended in last game after recording 3 tackles in the first four weeks.

Beniquez Brown continues to be the playmaker for the Iron. Although the Iron got smoked against the Apollos, Brown still played a quality game as he has all year.

Jack Tocho is a player that doesn't get locks at DB that he deserves. 13 tackles, 4 PD, 1 INT, 1 FF. The former NC State Wolfpack product has found his niche in the AAF.
My Betting Lines: 
Birmingham lacks quality wins so at home I'm on the Fleet with the -6. This number is really low at 36, and I have taken the under at this number before and I regretted my decision right away, take the Over 36.