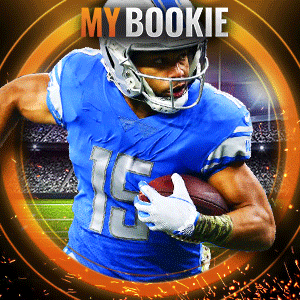 News flash Football fans, there is a new league coming to your television this February. The AAF (Alliance of American Football) will start their season on February 9th-February 10th with two games on each day. This will start the weekend after the Super Bowl. So yes, we will have 2-3 more months of Football!
All games will be played on CBS, CBS Sports Network and the AAF mobile app. They will have a four-team playoff at the end of the season to determine a champion.
We have to thank the following former NFL players for giving back to the game of football after their long NFL careers and as the key investors of the AAF:
Troy Polamalu-Former Pittsburgh Steeler, Strong Safety (2003-2014)
Hines Ward-Former Pittsburgh Steeler, Wide Receiver (1998-2011)
Jared Allen-Former Kansas City Chief, Minnesota Viking, Chicago Bear and Carolina Panther. Defensive End (2004-2015)
Justin Tuck-Former New York Giant and Oakland Raider. Defensive End (2005-2015)
Because the AAF has such a large amount of notable coaches, players, etc. that have either been dominant in the NFL or College Football landscape, I wanted to do a short summary on each of the eight AAF teams to give people an understanding of players, coaches to watch for once the inaugural season begins in February. Stayed Tuned for more on the AAF.
Arizona Hotshots, based in Phoenix, Arizona.
Home Turf:
Sun Devil Stadium (former home of Arizona Cardinals and current home of Arizona State Sun Devils of College Football)
Notable Coach:
Rick Neuheisel
Head Coach. Arizona Hotshots. Former Head Coach of Colarado (1995-1998), Washington (1999-2002), UCLA (2008-2011)
Notable Players:
John Crockett, RB
Former North Dakota State standout. Played for the Packers, Raiders and Ravens (2015-2017. Won two state titles at Totino-Grace High School in Minnesota (2007, 2009) 1st Team All State as well.
Ian Seau, LB
Nephew of Junior Seau, Chargers Hall of Famer. Played on two NFL practice squads (Bills and Rams)
Josh Huff, WR
5 year NFL veteran with Eagles, Bucs and Saints (2014-2018)
Atlanta Legends, based in Atlanta, Georgia.
Home Turf:
Georgia State Stadium (formerly Turner Field of the Major League Baseball's, Atlanta Braves. After the Braves had built their new stadium, Turner Filed was sold to Georgia State University.
Notable Coach:
Michael Vick
Offensive Coordinator. Atlanta Legends Should need no introduction, former Pro Bowler for the Atlanta Falcons (4 times), also played for Eagles, Jets, and Steelers in 14 year NFL career. On the cover of Madden 2004
Notable Players:
Aaron Murray, QB
Former Quarterback at Georgia. Currently holds the SEC record for career touchdowns. Was on multiple NFL practice squads.
James Quick, WR
Former standout wide receiver at Louisville, former Washington Redskin practice squad player.
Dernard Robinson, QB/RB
Former Quarterback at Michigan (2009-2012). First team All American (2010) Spent last 4 seasons with the Jacksonville Jaguars as a wide receiver, will switch between running back and quarterback for the Legends.
Birmingham Iron, based in Birmingham, Alabama.
Home Turf:
Legion Field, home field of the UAB Blazers of College Football. Also home of the annual Birmingham Bowl in College Football. Former neutral site of Auburn/Alabama rivalry.
Notable Coach:
Carnell "Cadillac" Williams
Running Backs Coach. Birmingham Iron. Former Auburn Tiger RB (2001-2004) Drafted 5th overall by the Tampa Bay Buccaneers in 2005 NFL Offensive Rookie of Year-2005, 6 year NFL career.
Notable Players:
Trent Richardson, RB
Former Doak Walker Award winner at Alabama (2011) NFL journeyman, who has 4 year NFL career on 4 NFL teams. One the NFL's biggest busts from a top 5 draft pick of all time.
Nick Novak, K
13 year NFL veteran (2005-2017). Career 82% Field Goal Percentage in the NFL. Will be great #ForTheBrand of the AAF.
Luis Perez, QB
2017 National Champion at Texas A&M-Commerce in D-2 Football. Former practice squad player with Los Angeles Rams (2018)
Memphis Express, based in Memphis, Tennessee
Home Turf:
The Liberty Bowl, which is the home of Memphis Tigers Football and the annual Liberty Bowl in College Football.
Notable Coach:
Mike Singletary
Head Coach. Memphis Express. Two-time Defensive Player of the Year (1985, 1988) eight-time NFL All-Pro for the Chicago Bears. Super Bowl Winner (1986) Former Head Coach of San Francisco 49ers (2008-2010)
Notable Players:
Christian Hackenberg, QB
Big Ten Freshman of the Year at Penn State (2013) Second round pick of the New York Jets (2016). Also played for the Raiders, Eagles, and Bengals practice squads. Looking for a fresh start in the AAF after a subpar NFL career.
Brad Wing, P
New York Giants starting Punter (2015-2017) Tied Giants record for Punts inside the 20 (2015) Played College Football at LSU. Will prove the brand of Punters for the AAF
Zach Mettenberger, QB
Two-year starter at LSU. (2012-2013) Started two half seasons for the Tennessee Titans (2014-2015) and career QB rating of 75.4 in the NFL.
Orlando Apollos, based in Orlando, Florida
Home Turf:
Spectrum Stadium, home of the 2017 National Champion UCF Knights.
Notable Coach:
Steve Spurrier
Head Coach. Orlando Apollos. Former Head Coach of the Florida Gators (1990-2001) National Champion in 1996. Heisman Trophy winner in 1966. Also Head Coach for South Carolina Gamecocks and Washington Redskins.
Notable Players:
Garrett Gilbert, QB
5- star QB out of Lake Travis HS n Texas (same HS as Baker Mayfield) One-year starter at Texas (2010) Transferred to SMU to gain more playing time and was a two year starter there. Set SMU record for passing yards and touchdowns in a game. An NFL journeyman played with 5 different teams in various practice squad and backup roles.
LaDarius Gunter, CB
Spent three years with the Green Bay Packers as a backup and occasional starter at Corner (2015-2017) Also spent a short time with the Carolina Panthers. Undrafted player in the NFL Draft out of Miami (FL).
Frankie Hammond, WR
Four-year NFL career with Chiefs and Jets (2013-2017. Only had six touchdowns as a Florida Gator but was also an exceptional high jumper for the Gators so has the hops to do well in the AAF.
Salt Lake Stallions, based in Salt Lake City, Utah
Home Turf:
Rice-Eccles Stadium. Home of the University of Utah Utes in College Football's FBS. Also, was the main stadium for the 2002 Winter Olympics in Salt Lake City.
Notable Coach:
Dennis Erickson
Head Coach. Salt Lake Stallions. Two-time National Champion at the University of Miami (FL) (1989, 1991) Former Head Coach of the San Fransisco 49ers (2003-2004) Almost 50 years of coaching experience in High School, College Football and the NFL.
Notable Players:
B.J. Daniels, QB
Former Seattle Seahawks backup (2013-2015) played on six NFL practice squads from (2013-2017). Four-year starter for the South Florida Bulls. In 2nd place all time in the Big East for total yardage during his time with the Bulls.
Matt Asiata, RB
Former Minnesota Viking RB/FB (2012-2016) Rushed for over 1800 yards throughout his career in the NFL. Going home with this move to the AAF, former Utah Ute running back.
Jordan Leslie, WR
NFL journeyman with 5 NFL teams from 2015-2018. Leading receiver for the UTEP Miners before transferring to BYU. 55 receptions in one year at BYU in 2014.
San Antonio Commanders, based in San Antonio, Texas
Home Turf:
Will set up their home base at the Alamodome, home of the annual Alamo Bowl in College Football. Also home to multiple Final Fours, and most importantly the UT-San Antonio Roadrunners football team of Conference USA. The Alamodome is the largest stadium (72,000) in Conference USA.
Notable Coach:
Mike Riley
Head Coach. San Antonio Commanders. Former NFL Head Coach for the San Diego Chargers (1999-2001) Head Coach of Oregon State (2003-2014) and Nebraska (2015-2017)
Notable Players:
Jayrone Elliott, LB
Former Green Bay Packer, Dallas Cowboy, and New Orleans Saint Linebacker (2014-2018). Was on Packers and Cowboys 53 man roster. 4 sacks and 1 interception in his NFL career. Had a successful career at Toledo, while learning under up and coming current Iowa State coach Matt Campbell.
David Cobb, RB
Two time 1000 yard rusher for the University of Minnesota (2013, 2014) where he was also 2nd Team All Big Ten in 2014. Drafted in the 5th round of the 2015 NFL Draft by the Titans. Also was on the practice squads of the Chicago Bears and Pittsburgh Steelers and a short stint in the CFL.
Joel Lanning, LB
Lanning is another product of a Matt Campbell player. First Team All-American for the Iowa State Cyclones (2017) First team Big 12 as well that same year. Undrafted in the NFL and played on the Cowboys practice squad in 2018.
San Diego Fleet, based in San Diego, Calfornia
Home Turf:
San Diego Stadium is the current home of the annual Holiday Bowl in College Football and San Diego State Aztec Football. Former home of the NFL's San Diego Chargers and MLB's San Diego Padres.
Notable Coaches:
Mike Martz
Head Coach. San Diego Fleet. Super Bowl Champion with St. Louis Rams (2000) as Offensive Coordinator. Head Coach of the St. Louis Rams (2000-2005) Former Offensive Coordinator as well for Lions, Bears and 49ers.
Az Hakim
Wide Recievers Coach. San Diego Fleet. One-Time NFL All Pro in 2000 and Super Bowl Champion in 1999. Played under Mike Martz for the St. Louis Rams. Also played WR for the Lions, Saints, Chargers and Dolphins.
Anthony Becht
Tight Ends Coach. San Diego Fleet. 1st round pick to the New York Jets (2000). 11 year NFL career with Jets, Buccaneers, Rams, Cardinals, Chiefs. Also former College Football play by play commentator for ESPN.
Notable Players:
Bishop Sankey, RB
Former Tennessee Titans RB (2014-2015). Rushed for just under 800 rushing yards in his two years as a Tennessee Titan. Cut by Titans and signed by Minnesota Vikings to their practice squad. Rushed for almost 3500 yards in his career at Washington, was a 2nd round pick by the Titans.
Phillip Nelson, QB
Former Minnesota Gopher starting QB (2012-2013). Started as a freshman and was replaced and was replaced as a Sophomore. Transferred to Rutgers 2013 and was projected to be the starter for Scarlet Knights, but due to an assault charge was kicked off the team. Was able to walk on at East Carolina and play his last year of the College Football. Signed a contract with the CFL and now looking to revitalize his football career with an opportunity with the Fleet and the AAF.
Nelson Spruce, WR
Two-Time All PAC-12 Second Team player for the Colorado Buffaloes. Caught for over 1000 yards receiving 2 of 4 seasons with the Buffs. Played on 4 NFL practice squads (Rams, Bears, Chiefs, Chargers)
ABOUT THE AUTHOR
Follow me on Social Media!
NEW Website: https://destroytheprocess.wordpress.com/ New clicks appreciated!
Twitter: @thebrickwahl87 and @DTPROCESS1 (12 Oz Sports Page)
Facebook: https://www.facebook.com/nwahl23
Instagram: nwahl23