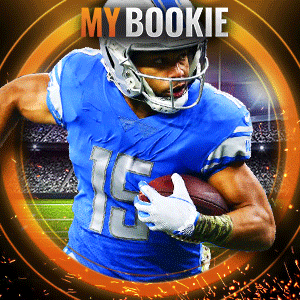 San Diego Fleet at Memphis Express
Date/Time: Saturday, March 2nd,4 p.m. ET
How to Watch:  Bleacher Report Live
Betting Line: San Diego Fleet -6, Over/Under at 41.5 points.
Memphis Express-Offense:
 There is a new sheriff in town at Quarterback and his name is Zach Mettenberger,  who threw for 120 passing yards last week and two TD and brought the Express back against the best team in the AAF, the Apollos. It proves clear Hackenberg, was the reason this team got blew out Week 1 and gave up the game in Week 2 in Memphis.

 We didn't see much from Zac Stacy last week but I feel against an up and coming team like the Fleet, his need to pave the way for Memphis to be victorious is much higher.

 Who the heck is Sherman Badie? This former Tulane Green Wave running back took Memphis by storm last week. I want even more from him this week pairing up with Zac Stacy. He is something out of nowhere, and that's what I love about the AAF.
San Diego Fleet-Offense:
 Philip Nelson is playing better than expected. I saw him as a flop trying to revitalize his bouncy college career at three different D-1 schools. Well done, Phillip keep up the good work.

 Ja'Quan Gardner is turning into one of the most underrated success stories in the AAF. he has risen above all expectations and become the premier back for the San Diego Fleet with 12 carries for 122 yards last week at over 10+ypc. This kid out of Humboldt State is a star in the making rising to some NFL looks on his résumé.

 The Nelson to Nelson combo is working in San Diego. Nelson Spruce has come a long way since Week 1 with one catch to averaging about 4 in the last 2 games. He's found his spot in the Fleet Offense.
Memphis Express Defense:
I need to see more from Arnold Tarpley, who has struggled at times. His tackles have been consistent across the starting 3 games, but only has 1 pass defended and 0 INT.

Although Memphis has played for a bunch of TFL this season, they avg. 1.5 sacks per game thus far which needs improvement. They have the guys like DeMarquis Gates and Anthony Johnson to get in the backfield, they just need to get more leverage on the Quarterback.

Limited action from Channing Stribling last week. The match between him and Nelson Spruce will be a good one to watch. He is a continued lockdown corner in this league.
San Diego Fleet- Defense:
A.J. Tarpley was the name that finally got his shine last week. Was talked about highly in the preseason and got his first INT last week. More to come from Tarpley, I guarantee it.

Damontre Moore is any quarterback's nightmare. An avg. of 3 QB hits per game is not a winning combination for any quarterback. Will he get any licks on Mettenberger this week? Hopefully not, cause my friend Christian Hackenberg is QB2 this week over Brandon Silvers.

Although he took a step back this past week, Ryan Moeller has been the biggest surprise on the Fleet. This converted defensive back from running back at UC-Boulder has been exceptional in the secondary and I hope to see more and more this season. Could be a big fish headed to the NFL next year.
My Betting Line: Taking Memphis with the +6 and the Over. Memphis finally has all the eggs in the basket, to maybe win a ball game. I've been rough on this team, but Memphis +16 last week looked really good.
Orlando Apollos at Salt Lake Stallions
Date/Time: Saturday, March 2nd 8 p.m. ET
How to Watch:  NFL Network
Betting Line: Orlando Apollos -4. Over/Under set at 43.5 points.
Salt Lake Stallions- Offense:
 With a healthy Josh Woodrum, the Stallions were able to handle the Hotshots this week at home. He will need all the help he can get against the unfriendly Terence Garvin and Keith Reaser.

Although they got a win, Bouaganon did not produce like Week 2 when he came in as the starter. Had a TD, but would love to see his yards per carrying around 5.

Coming into the season I said I really liked De'Mornay Pierson-El, and he proved it with 90 receiving yards and 1 TD last week against the s. Will likely be matched up with Keith Reaser, that's a battle I will be watching.
Orlando Apollos – Offense:
The best AAF fantasy player (I need to start playing AAF fantasy) and passing leader in the AAF is Garrett Gilbert. I wish Oddshark had odds for this in the AAF preseason. I'm sorry for the criticism Garrett, now don't struggle against that good Stallions defense.

Charles Johnson was not as productive against the improving Memphis defense, I think the Stallions defense is even better. How will the best receiver in the AAF fare against this secondary of the Stallions in that altitude?

I like players that get better by the week. D'Ernest Johnson is that player at running back. Steve Spurrier is letting him get more carries as he's improved. The Ol' Ball Coach still has it.
Salt Lake Stallions – Defense:
My Week 1 Preview I talked about C.J Smith out of North Dakota State is an asset. He sure has been, with 4 PD and 11 tackles. I'm just waiting for the Bison faithful to go nuts when he gets his first INT in the AAF!

Gionni Paul has been a surprise to me at linebacker. A very undersized linebacker has been a large number of plays after not getting any action in Week 1.

I like my Martini very Greer. The former Irish and Packers linebacker, Greer Martini has been very active in coverage for the Stallions. I really like this linebacking core the Stallions have.
Orlando Apollos – Defense:
Reggie Northrup has been a playmaker we don't hear about in this Apollos Defense he has 4 passes defended on the season. You hear about Garvin but not much about Northrup. Eyes on Reggie this week.

Earl Okine may give a pocket passer in Josh Woodrum some problems this week. 5 QB Hits on the year is almost an avg. of 2 per game. This tall defensive end is not someone I would like in my rear view mirror as a quarterback.

The limited snaps out of LaDarius Gunter is my surprise point out of this defensive unit. I remember this guy starting for the Packers very recently, so it's a surprise that he's not a for sure CB2 or even a CB1.
My Betting Line: A team that was near the top of the AAF power rankings went into Salt Lake City and got a loss last week (Hotshots). I feel better about the Apollos however at the -4. Looking at the Under 43.5 points. Both teams have some of the stronger defenses in the AAF, so expect a low scoring affair.
San Antonio Commanders at Birmingham Iron
Date/Time: Sunday, March 3rd, 4 p.m. ET
How to Watch:  CBS Sports Network
Betting Lines: Birmingham Iron -7,  Over/Under set at 39.5 points.
Birmingham Iron – Offense:
 It's tough to see that the good success Luis Perez has had this season the attention has been on an RB who avg. 2.5 yards per carry. I still can't believe with his passing numbers a TD has not been on his stat sheets. I guess I can't imagine why.

I spoke highly of Trent Richardson going into the season, but I am now having my doubts. Going into the AAF, I knew he would be the LeBron James of the league as the most notable former NFL player, but I don't like to see the media rave about how he has 6 touchdowns BUT not look that his YPC which is a sad 2.5. Could Trent come back to the league as a Fullback? That's all I see from him getting back to the NFL. I need that YPC up to 4.0 or I am not a believer in Richardson.

Quinton Patton's stock has risen high since the game from Week 1 against Memphis. His fantasy numbers have been down, but he's stayed consistent in Luis Perez's passing game. He 

has been targeted

 heavily but has only caught just over 50% of the balls thrown his way. This connection needs to improve.
San Antonio Commanders – Offense:
If the AAF was all about passing yards, Logan Woodside would be 2nd, but since INT's are an important stat, he is 2nd behind Matt Simms in INT (5), I see Woodside in "Hackenberg Territory" throwing for the same completion percentage and a larger amount of INT's than Hack threw before getting benched. By the way, this is not ever a territory you want in on Logan Woodside. Marquise Williams could be the guy this week if there's more bad plays out of Woodside.

Kenneth Farrow was the talk of Week 2 in the AAF until he met the Fleet in San Diego last week. Other options may need should be used this week such as Aaron Green. The Nebraska and TCU Alum has been averaging over 5.0 ypc on 10+ carries in the backfield. I think this could be the guy the Commanders need to get started in this game.

The Target to catch ratio is off on Mekale McKay, who regardless has had a good season. The number I see is just over 40% that's the target/catch ratio. That number needs to rise much higher with a receiver as talented as McKay or Woodside needs to find guys like Greg Ward (former Univ. of Houston quarterback), more often.
Birmingham Iron- Defense:
Beniquez Brown could very well be the best all-around linebacker in the AAF. From fumbles to hits on the QB, a pass defended, to being all over the field making tackles. This guy is a special gift to the AAF.

Former Steelers and UCONN product, Jamar Summers has been huge in the passes defended department and the INT department. Not a guy I had on my radar for this team, but he's putting Huskies football on the map for the folks out East.

The TFL for Jeremy Faulk is starting to show. The Baylor product and former Cleveland Brown, has doubled his production from Week 2 into Week 3 in various departments defensively.
San Antonio Commanders – Defense:
I am speaking all over again on Joel Lanning. This ball hawk from Iowa State was a 1st Team All-American for the Cyclones. I said this would be the league for him, and it has been as he is 6th in the AAF in tackles (12) also is 1st on the Commanders in tackles.

Jayrone Elliott has talked a big game but has limited play in the on the ball game. In Green Bay, he did both roles getting after the QB and getting the ball carrier. I just need to see a tad bit more from him this week against the strong offense of Birmingham.

What I like most about this Commanders defense is the splits in defense they have. They seem to divide up the stats very evenly, so it seems like the bulk of the defense gets their reps, which you can't say about any other team in the AAF. They have a method of lowering fatigue this way.
My Betting Line:
I am on the underdog this week, I have the Commanders +7. Also will take the Under. Two defense teams with ok offenses. To bettors: this number is not all that safe at 39.5, so if you want a for sure pick just take the +7 on the spread.
 Atlanta Legends at Arizona Hotshots
Date/Time: Sunday, March 3rd, 8: p.m. ET
How to Watch:  NFL Network
Betting Lines: Arizona Hotshots -13.5, Over/Under set at 42 points.
Atlanta Legends- Offense:
 My AAF power rankings this week has Atlanta as the worst team in the AAF, ranked 8th. Having the 15th best rusher in the AAF is not going to keep you in games when teams like Arizona have multiple running backs in front of you stats wise. They also are worst in the AAF averaging a pathetic 52 rushing yards/per game which is dead last by a mile.

 The Atlanta Legends need to bench Matt Simms immediately. He has not been the answer at quarterback (2 TD, 6 INT in three games), and Aaron Murray's name needs to be called ASAP. Plus at this point at 0-3 why not fill more seats with a Georgia product at Quarterback, as Atlanta's first home game didn't go as planned attendance-wise with just over 11,000 fans.

Whoever is going to lead this team at quarterback needs to find more than just Seanatavious Jones. Jones is targeted a bunch and is a top 6 receiver in the AAF, but if they can work more with Akeem Wadley catching passes, the next quarterback can improve their passing percentage and potentially find other options that the defense can't read or game plan for.
Arizona Hotshots- Offense:
A large number of reporters have questions about John Wolford playing this week. Hotshots reporters have stated throughout the week, that Wolford has gotten more healthy with every day of practice this week so expect him to start against the ice-cold Legends at home.

We saw possibly last week that Rashad Ross is human. Was targeted more last week compared their Week 1 game against the Stallions and saw less production with 51 yards and 1 TD. I would like to think against a worn down Atlanta Legends defense he will raise up this week.

The shocking part about Arizona is as much production they have offensively and as good as their running game is, they only have 1 rushing TD to their credit thus far. I see that changing against Atlanta.
Atlanta Legends- Defense:
I really like Carlos Merrit over the last 2 weeks. I respect his play coming out of Campbell, which I don't consider much of football school. But hell, #RollHumps and work on those Hotshots receivers this week.

Talked about Jeff Luc a few weeks ago and how the Legends are needing him more. He's stayed consistent, but maybe too consistent. He holds the lead in tackles for the Legends at linebacker, but he needs more TFL as he had with the Bearcats in college.

I need more of a playmaker out of Damian Swann. He had more passes defended in preseason than he has thus far this season. Where is the Swann in this secondary?
Arizona Hotshots- Defense:
I am enjoying the production out of Will Sutton this year. He plays a smaller looking defensive tackle but still can hammer the quarterback. Whoever takes the QB snaps, better aware where he is on the field at all times.

Another former Patriot that Billy Belichick missed, Steve Beauharnais. Got his first whack on the quarterback last week and a half sack. Could be the best AAF player ever to come out of Rutgers by the end of the season.

My biggest question: where has Scooby Wright been on this defense? He played little against the Express but that's it. This is a bizarre thought to me, that a guy that was so great with the Wildcats isn't getting the plays under Rick Neuheisel.
My Betting Line:
I'm looking at the -13.5 on the Hotshots and the Under. Atlanta is 8th in the power rankings for a reason. Book those tickets ASAP. Atlanta has no momentum offensively if Matt Simms is going to start.