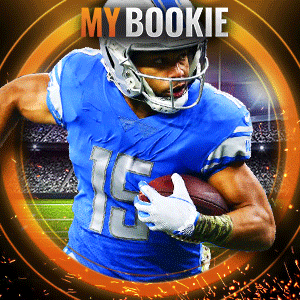 I am now "Walking in Memphis" with this Memphis Express preview of their game against the Arizona Hotshots. I will be live from Liberty Bowl Memorial Stadium here in Memphis, TN. With the game tonight, I will be breaking down what we know about the away team, the Arizona Hotshots and what the Express can do to get a much-needed home win at the Liberty Bowl.
Hotshots Last Week: Won at home vs. Salt Lake Stallions 38-22.
Hotshots Offense:
Lead by AAF passing leader John

Wolford

, the

Hotshots

really showed why they are potentially the best team in the AAF. Channing

Stribling

is my player to watch for us this week. The

Hotshots

are loaded

with weapons at receiver and made the Stallions defensive backs look on edge last week.

Stribling

will more than likely be covering the talented receiver,

Rashad

Ross of the

Hotshots

. How can the other corners get more involved in stopping John

Wolford

and their excellent passing attack they have created thus far?
Looking at the rushing attack of the

Hotshots

, they have a 1-2 punch in

Jhurell

Pressley

and Justin Stockton. We need

DeMarquis

Gates and Anthony Johnson in the backfield getting after these two. Johnson and Gates combined for 2

TFL

, last week but I expect more from them this week to keep that rushing attack contained.
Hotshots Defense:
We saw the struggles from last week from Christian

Hackenberg

, he will need to take note of Robert Nelson and Steven Johnson when dropping back to pass. These two created 2 INT for the

Hotshots

last week and I expect them

to be

in the equation this week as well. It will be up to

Hackenberg

to make quick throws, and I feel like Reece Horn is a well-sized receiver that

may be

his breath of fresh air this week.
As strong as the

Hotshots

were defensively last week, they only accumulated 2

TFL

as a team.

Zac

Stacy is the guy for the Express to take advantage of this, who tallied about 60 yards rushing with 5.0 (half a first down). The

Hotshots

did pour on the points last week, but their rush defense is nothing to ride home about as they did allow 22 points, which I feel with the key injuries for the Stallions to

Woodrum

, etc. doesn't look great on paper.
Hotshots Special Teams:
The

Hotshots

were 2/3 on field goals last week in a desert climate with Nick Folk. He did hit a long 53

yarder

, but based on my weather analysis, the wind will blow more in Memphis than

he endured last week

.
Keys to this Game:
On the score sheet, Memphis was shutout but what folks don't realize is the bulk of the Iron's scoring came in the 2nd half. It will be up to the Express defense to not let the

Hotshots

score early.
Can Christian

Hackenberg

get more comfortable this week with his receiving core? His accuracy will be key this week after only completing just under 44% of his passes last week. I think the

Hotshots

bring a similar or slightly better defense in comparison to the Birmingham Iron.
I expect

DeMarquis

Gates will again be another key part of the Express defense this week. The Express are playing again this week against a passing offense that's very outstanding similar to Birmingham. The likes of Channing

Stribling

and Arnold Tarpley will need to be stronger this week and stop the big plays Arizona accumulated last week. If they can do this, this game will be a close battle.
I am very curious about how the fan turnout will be in Memphis. Memphis hasn't had a pro football team since the now-defunct USFL Memphis

Showboats

back in the

mid-1980s

. Can the Express fan base find a Reggie White type excitement as they had back then? I'll be the judge later today.
I will be tweeting LIVE updates of this matchup on the 12 Oz Sports Twitter account (@12ozsports). Be on the lookout!
ABOUT THE AUTHOR
Follow me on Social Media!
Twitter: @thebrickwahl87 and @DTPROCESS1 (12 Oz Sports Page)
Facebook: https://www.facebook.com/nwahl23
Instagram: nwahl23