In the midst of the FBI's probe into NCAA Basketball recruiting violations, slimy fart Colin Cowherd says he knows of an SEC football program that is "playing right on the edge."
Via The Spun, Cowherd says his "sources" have mentioned how "bad" this program has gotten by paying players. Which program is it, you might ask? Oh, he's not going to tell us. He goes on to mention "It ain't Ole Miss bad" seemingly eliminating the Rebel Bears, but doesn't divulge any further.
This is a bad, bad take. This isn't dropping a bomb. This isn't busting some story wide open. This is a clown with a microphone saying dumb shit on air to dangle a carrot in front of  SEC fan bases and generate web/phone traffic. He doesn't name his sources or the actual program so he has effectively said nothing. Unfortunately, this is the kind of hot take we've come to expect from the former four letter network host.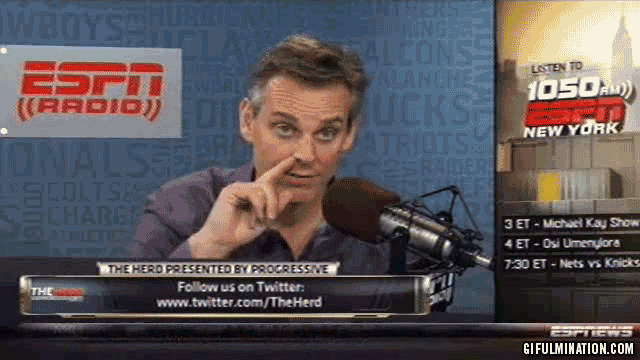 Come at me with some actual news, bro. I don't have time for your shit.