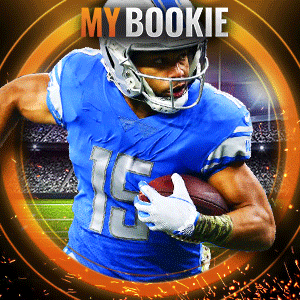 It's Week 3 Hotshots fans and we are now 2-0 after a tough road win in Memphis last week! In this morning's game preview, we will be looking at the upcoming Saturday afternoon's game on the road against the Salt Lake Stallions.
 As this is the inaugural season of the AAF and the Arizona Hotshots, I wanted to introduce some players to you that I feel should impact on our upcoming season. I call it my Big 3 Hotshots of the Week. Enjoy!
Tim Cook
Position/Jersey Number: Running Back, #20
College: Oregon State (2015-2016) Eastern Arizona CC (2013-2014)
Hometown: Pine Bluff, AR
Previous Pro Football Experience: Practice squad player for Jacksonville Jaguars.
College Stats: Missed his Junior season at Oregon State. Total Stats at OSU: 30 rushes, 137 yards, 4.6 ypc, 1 TD, 1 TD receiving as well so a total of 2 TD for the Beavers in his career.
Why Cook is an asset to the Hotshots:
Based on what I saw personally last week in Memphis, this guy gives us a 3rd punch at running back. Known as a power runner or 3rd down back, I think Cook could be more of a hidden potential we didn't know we had, and it's great to see.
Connor Hamlett
Position/Jersey Number: Tight End, #89
College: Oregon State (2012-2014)
Hometown: Lynnwood, WA
Previous Pro Football Experience: On practice squad for Jaguars, Cowboys, Eagles, and Saints. On active roster for Cleveland Browns.
College Stats: 104 receptions, 1109 yards, 10 TD, 10.7 yards per catch (3 years at OSU, 2012-2014)
Why Hamlett is an asset to the Hotshots:
It's very tough to find a 6'7 receiver/tight end anymore. Hamlett gives you that large target in the Red Zone or somewhere where you need guaranteed yards. Look for him to get more use in Wolford's passing attack.
Scooby Wright
Position/Jersey Number: Linebacker, #58
College Arizona (2013-2015)
Hometown: Santa Rosa, CA
Previous Pro Football Experience: Drafted by the Cleveland Browns in the 7th round. Also spent time with the Arizona Cardinals. Recorded 7 tackles in the NFL.
College Stats: Best Year (2014): 163 tackles, 29 TFL, 14 sacks, 6 Forced Fumbles. Total: 236 tackles, 38 TFL, 16 Sacks, 1 INT.
Why Wright is an asset to the Hotshots:
Although he had one excellent year at Arizona and two sub-par ones. I feel Scooby has the work ethic to help this team in the tackle department and being in the bulk of plays. A tackle-master is what Wright could really be by the end of the season. The question is can he get back to his 2014 career year with the Wildcats?
Hotshots Game Preview, Week 3
Our Opponent: 
Salt Lake Stallions, on the road at Rice-Eccles Stadium in Salt Lake City, UT. This stadium is home to the Utah Utes of FCS and the Pac 12 conference.
Last Game: 
Lost @ Birmingham Iron, 12-9
Projected AAF Ranking:
Medium Tier. Although winless, most have Salt Lake anywhere from 4th to 6th in the power rankings. I have them at 6th at 120zsportsradio.com
About the Salt Lake Stallions:
Head Coach-
 

Dennis Erickson, most known for his time with the Miami Hurricanes. Won one National Championship there, also head coach of multiple NFL and College Football teams: NFL: Seattle Seahawks and San Fransisco 49ers. College Football: Idaho, Wyoming, Washington State, Miami (FL), Oregon State, Arizona State.
Offense:
Josh Woodrum is back at QB after being injured late in the Hotshots first game with the Stallions. I think they would watch their workload with Woodrum, and start with Austin Allen again and see how he progresses. It's too early in the season to take this kind of risk.

They have an established starter in Joel Boaganon who they stopped well in Week 1. He showed great improvement last week especially in the yards per carry department, so watch for that.
Defense:r 
This defense led by Karter Schult at defensive end, who also had a good showing in Week 1 against us at home. 3 sacks and 6 QB hits thru two weeks is great, and expect him to get more heat on John Wolford who showed last week he can struggle when under distress. 

In the secondary, Will Davis is my guy that needs your eyes on for Salt Lake. Will be covering Rashad Ross, can Ross make him pay again like in Week 1? Ross still played well against Stribling (Memphis) who I feel is a better player than Davis, so hopefully, it's a good matchup.
Overall Game Summary:
Although we rocked Salt Lake in Week 1 at home, we kind of did the unexpected against Memphis last week which gave me some doubts especially since we are on the road again at Salt Lake. I expect this will be a closer game than Week 1 but still should hold off the Stallions in a close battle. Josh Woodrum is key for the Stallions, can he play well off an injury in Week 1? I feel confident we can stop the running game of Bouganon and Oliver, but I am looking forward to this matchup from Davis vs. Ross in the secondary. 
ABOUT THE AUTHOR
Follow me on Social Media!
Twitter: @thebrickwahl87
Instagram: nwahl23