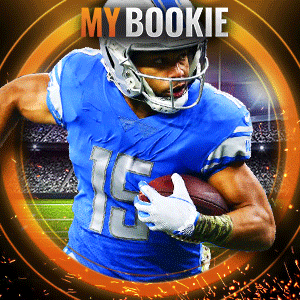 It's Week 2 Hotshots Fans and we are 1-0! In this morning's game preview, we will be looking at the upcoming Saturday night game against the Memphis Express.
On behalf of AAF Radio Now and 12ozsportsradio.com, I will be live from Liberty Bowl Memorial Stadium in Memphis, TN reporting on this game. Check our social media throughout the day to get all the latest content on the AAF and the Arizona Hotshots. As this is the inaugural season of the AAF and the Arizona Hotshots, I wanted to introduce some players to you that I feel should have a significant impact on our upcoming season. I call it my Big 3 Hotshots of the Week. Enjoy!
Justin Stockton
Position/Jersey Number: Running Back, #30
College: Texas Tech (2014-2017)
Hometown: Cibolo, Texas
Height, Weight: 5'10, 204 Pounds
Previous Pro Football Experience: Played on both the Seattle Seahawks and Detroit Lions.
College Stats/Awards: 1714 rushing yards, 5.8 ypc, 82 catches, 872 receiving yards, 10 TD. 3rd in the Big 12 in 2017 in YPC.
Why Stockton is an asset to the Hotshots:
Week 1 although Stockton didn't get many carries, he still had excellent numbers in the 

YPC

 department. Based on his college stats he will be used as a James White or Darren 

Sproles

 type running back as a player that can run, but is also very good at catching the ball in out of the backfield and on occasion routes.
Rashad Ross
Position/Jersey Number: Wide Receiver, #15
College: Arizona State (2011-2012) Butte College (2010)
Hometown: Vallejo, California
Height, Weight: 6'0, 180 Pounds
Previous Pro Football Experience: Since his NFL career started in 2013 Ross has played for: Tennessee Titans, Kansas City Chiefs, Washington Redskins (2 times), Chicago Bears, Detroit Lions, San Francisco 49ers, Buffalo Bills, Arizona Cardinals.
College Stats/Awards: At ASU (2 Years): 55 receptions, 864 yards, 7 TD.
Why Ross is an asset to the Hotshots:
What a connection 

Wolford

 created with Ross in Week 1. This guy is special. Was the 

Hotshots

 top receiver in Week 1, and wouldn't be surprised if he is a top 3 receiver in the AAF by the end of the year. The guy has the skill and speed to make corners look silly at the young age of 29.
Dexter McDougle
Position/Jersey Number: Defensive Back, #28
College: Maryland (2010-2013)
Hometown: Falmouth, Virginia
Height, Weight: 5'10, 189 pounds
Previous Pro Football Experience: 3rd Round Pick out of Maryland to the New York Jets in the 2014 NFL Draft. Also spent time with: Eagles (twice), Saints, Jaguars, and Lions. 18 total tackles in the NFL and 2 pass deflections.
College Stats/Awards: 151 tackles, 5.5 TFL, 6 INT, 11 PD, 1 FF, 1 FR. 2 Time Academic All Big Ten.
Why McDougle is an asset to the Hotshots:
Although 

McDougle

 plays small for a DB, I still feel he has a lot to prove. Has overcome adversity tearing his ACL as a rookie with the NY Jets. I think he will be a great veteran leader that we need to seal that playoff spot!
Hotshots Game Preview, Week 2
Our Opponent: 
Memphis Express, on the road at Memphis, TN. Game held at the Liberty Bowl Memorial Stadium, home to the BCS Bowl game The Liberty Bowl and Memphis Tigers Football.
Last Game: 
Lost @ Birmingham Iron, 26-0
Projected AAF Ranking:
Bottom Tier. Most have Memphis as the #8 ranked AAF team.
About the Memphis Express:
Head Coach-
 Mike 

Singletary

, All-Pro NFL Linebacker with Chicago Bears. Super Bowl Champion. Former Head Coach of San Francisco 

49ers

.
Offense:
Ran by former Penn State quarterback and 2nd round pick to the New York Jets, Christian 

Hackenberg

. Had bad struggles in Week 1 against Birmingham. Threw for less than 100 yards receiving and looked lost out there.
I do like 

Zac

 Stacy to carry this team this week if 

Hackenberg

 struggles. He is avg. about 5.0 ypc and has been a bright spot for the Express at Running Back
Defense:
This defense is led by 

DeMarquis

 Gates who had double-digit tackles last week against the Iron. I will say he will 

lead

 this team defensively again this week, was all over the field last weekend regardless of the scoreboard.
My other Express player to watch on defense is Corey 

Vereen

. This former New England Patriot was filing up the stat sheet with hits the QB, TFL, and 3 tackles. I think he's capable of more this week.
Overall Game Summary:
With getting destroyed by Birmingham last week who within the power ranks is a top 4 team, I would say the 

Hotshots

 should walk all over the Express. I do have a slight concern with us allowing points like we did last week against the Stallions who I would say are possibly #5 in the AAF Power Rankings. I will say this, the bulk of Birmingham's scoring was done in the 2nd Half and this game was 9-0 at halftime, but really it depends which Memphis team shows up as this is one is at the Liberty Bowl.
Advantage/Betting Line: Hotshots hold the talent advantage. I would take the Hotshots on the -11.5.