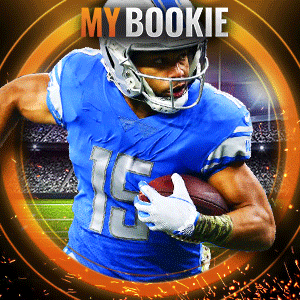 Greetings, Hotshots Fans! In today's game preview, we will be looking at the upcoming Sunday night game against the Salt Lake Stallions. Because this is the inaugural season of the AAF and the Arizona Hotshots, I wanted to introduce some players to you that I feel could have a significant impact on our upcoming season. I call it my Big 3 Hotshots of the Week. Enjoy!
Big 3 Hotshots of the Week:
Gerald Christian
Position/Jersey Number: Tight End, #82
College: Louisville (2013-2014), Florida (2011)
Hometown: Palm Beach Gardens, Florida
Height, Weight: 6'3, 250 pounds
Previous Pro Football Experience: Yes, 7th round, 256th pick, 2015. NFL Draft's Mr. Irrelevant
College Stats/Awards: Total: 64 receptions, 882 yards, 10 TD, 13.5 yards per catch. 3rd Team ALL-ACC in 2014.
Why Christian is an asset to the Hotshots:
Christian has an opportunity to be a threat in the red zone and on 3rd downs. With his yards per catch at Louisville. Based on the film I've seen, he runs some great slant and post routes as a Tight End and has a great ability to get open.
Jacob Ohnesorge
Position/Jersey Number: Center, #62
College: South Dakota State (2013-2017)
Hometown: Waunakee, Wisconsin
Height, Weight: 6'3, 295 pounds
Previous Pro Football Experience: Played on the practice squad for the Dallas Cowboys (2018) and Seattle Seahawks.
College Stats/Awards: First Team All Missouri Valley (2016), Third Team FCS All American (2016). 3 year Captain for the Jackrabbits.
Why Ohnesorge is an asset to the Hotshots:
Based on the tapes I saw from South Dakota State, his former quarterback for the Jackrabbits Taryn Christion, was a very similar dual-threat quarterback that Trevor Knight is. His pass protection inside and outside the pocket is outstanding, and I think his size makes him very versatile to blocking whoever comes his way.
Carl Bradford
Position: Linebacker, #52
College: Arizona State (2011-2013)
Hometown: Anaheim, California
Height/Weight: 6'1, 247 pounds
Previous Pro Football Experience: An NFL journeyman, Bradford has played for the Packers, 49ers, Bills, Bears, and Bengals. Also played for the Saskatchewan Roughriders in the CFL. Has had a career in pro football since 2014.
College Stats/Awards: Bradford's best year at ASU (2012): 81 tackles,  11.5 sacks, 5 passes defended, 1 INT, 3 fumbles forced, 2 fumbles recovered. Second Team All Pac-12 (2013)
Why Bradford is an asset to the Hotshots:
One thing Bradford stated during his time as a Green Bay Packer, is he was used to dropping back in coverage too frequently. which wasn't his game. With his explosive sacking ability as NFL Draft scouts stated before the 2014 draft, Bradford needs to be used to go after the quarterback and get sacks. With the depth the Hotshots have at linebacker, finding a player that has that drop back into coverage ability, shouldn't be a problem.
Hotshots Game Preview: Week 1
Opponent: Salt Lake Stallions, a home game at Sun Devil Stadium.
About the Salt Lake Stallions:
Offense: The Stallions will be throwing with Josh Woodrum as the starting quarterback against the Hotshots. Woodrum is a known pocket passer and in my opinion, is a bottom 2 AAF starting quarterback right now based on the rest of the group of quarterbacks in the league. He does have a strong running game with NFL veteran, Matt Asiata and has the "Nebraska Speedsters" in Bell and Pierson-El at wide receiver so he does have multiple options to keep the offense intact.
Defense: My player to watch on the Stallions defensive line is Chris Odom. He has excellent defensive end size at 6'4, 256 pounds and was a First Team All-Sun Belt in 2016 with 12.5 sacks. C.J Smith is another player to watch in the secondary. Although he hadn't had much success in the NFL, he was an excellent First Team All Missouri Valley player in 2015 who was a lockdown corner, in the Bison's trip to another National Championship.
Overall Game Summary: I would consider this AAF game a rivalry game based on the proximity of these teams (also, would consider the San Diego Fleet in this rivalry as well) as the only teams that rep the West Coast/Southwest. Offensively, I think the dual-threat option Trevor Knight brings to the table, will shine for the Hotshots vs. Woodrum who has been cut from seven NFL practice squads (almost a quarter of the NFL teams) within a 3-year span in the NFL. Defensively, from their roster, there's not a lot of buzzes aside from Odom and Smith. Special Teams, we are looking at a former NFL pro bowler for us in Nick Folk vs. a kicker that set the record at Texas A&M for extra points (aka 20-yard field goals, which the AAF will not have) and lost the job in college to Josh Lambo, the current kicker of the Jacksonville Jaguars.
Advantage/Betting Line:
Hotshots have the upper hand by a good margin in this one. Look to take the Hotshots at -4.5 on the Spread.