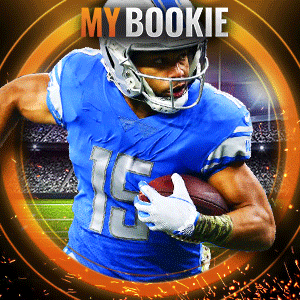 It's Week 7 Hotshots fans and we are now 3-3 after our BIGGEST win of the year last week to the undefeated Orlando Apollos. In this morning's game preview, we will be looking at the upcoming Sunday's afternoon game on the road against the middle of the pack, in the San Diego Fleet
As this is the inaugural season of the AAF and the Arizona Hotshots, I wanted to introduce some Hotshots to you that I feel will impact on our upcoming season. I call it my Big 3 Hotshots of the Week. Enjoy!
Thomas Duarte
Position/Number: Tight End, #81
College: UCLA (2013-2015)
Hometown: Santa Ana, California
Pro Football Experience: 7th round pick to the Miami Dolphins in the 2016 NFL Draft. Cut by the Dolphins in preseason but then rejoined the team and made 2 of his first NFL snaps. Also was on the Chargers practice squad and was cut from them in 2017.
College Stats/Awards: Held back by injury in the first 2 years at UCLA, he had 53 catches, 872 yards, 10 TD (team leader). Also was 2nd team All Pac-12 in 2015.
Why Duarte is an asset for the Hotshots:
In the 2016 NFL Draft, Duarte had the best 40 times out of the Tight End group. This is a player that can come out of the slot and on inside routes. Maybe a better receiver, as he is only 6'2 which plays as short for a tight end.
Steven Johnson
Position/Number: Linebacker, #59
College: Kansas (2008-2011)
Hometown: Wallingford, Pennsylvania
Pro Football Experience: Undrafted player out of Kansas. A 6-year career in the NFL, Johnson almost didn't have a career in NFL after tearing his ACL and LCL while preparing for college football. The Broncos, Steelers, Titans, and Ravens former linebacker has found great success in the AAF.
College Stats/Awards: 225 tackles, 11.5 TFL, 3 sacks, 1 INT, 3 PD. Best year (2011): 120 tackles (leader in the Big 12), 6 TFL, 1 INT.
Why Johnson is an asset for the Hotshots:
The Hotshots are 0-3 when Johnson hasn't played this season due to his hamstring injury. This guy is an impact player when he's on the field and one of the leaders of this defense. The Hotshots need him to produce weekly to seal a playoff spot.
Robert Nelson
Position/Number: Cornerback, #21
College: Arizona State (2012-2013), Louisiana-Monroe (2009-2010)
Hometown: Suwanee, Georgia
Pro Football Experience: From 2014-2017, Nelson has played on seven NFL teams. To his résumé, he has 24 tackles, 1 FR, 2 PD, 1 INT as an NFL player. Small bits of play throughout his 5 year NFL career.
College Stats/Awards: 134 tackles, 5.5 TFL, 1 sack, 4 INT, 19 PD, 3 FR. Also used at as Punt Return and Kick Return Specialist
Why Nelson is an asset for the Hotshots:
Fundamentally sound, that's what Robert Nelson is this season for the Hotshots. Doesn't blow up the stat sheet, but makes quality tackles every week and gets a few passes defended to keep the Hotshots in the game. When he defends a pass or gets an INT the Hotshots are 3-0 this season, make it happen more often!
Hotshots Game Preview, Week 7-San Diego Fleet
Last Game: Heartbreaking loss at home to Birmingham 32-29. Lost on a game-winning field goal.
Projected AAF Rankings: I have the Fleet as a middle of the pack team but declining. Mike Bercovici threw two key INTs to lose the game for the Fleet. They are missing Phillip Nelson now. Could make a playoff run, as that is not out of the picture.
Betting Lines: Hotshots hold at -3.5 and the Over/Under opens up at 39.5 points.
About the San Diego Fleet:
Head Coach:
Mike Martz, former St. Louis Rams Head Coach (2000-2005). Offensive Coordinator for Rams when they won a Super Bowl in 1999. A large amount of Offensive Coordinator experience across the NFL for multiple times. Went to high school in San Diego, living in his dream job with his hometown Fleet.
Offense:
We have lost on Ja'Quan Gardner. He has not been the same player in the last 3 weeks. He is getting close to the amount carries he was getting in those two great weeks but hasn't produced at all, making AAF fantasy players upset with his lack of production.

Dontez Ford has been the receiver for Bercovici the last 2 weeks. 276 receiving yards is great, but he hasn't gotten in the end zone! I hope he doesn't against us this week.
Defense:
Damontre Moore has sacked and pressured quarterbacks with reckless abandon the last two weeks. 10 QB hits and 3 sacks (3rd overall in AAF in sacks). We need John Wolford to know where this man is on the field at all times this weekend.

I've called out the name Kendall James in my AAF previews. This diamond in the rough product from the Maine Black Bears has blossomed well with the Fleet and you can expect him to be in a lot of tackles on Sunday like usual.
Betting Number Picks/Quick Game Summary:
If you like locks, the over 39.5 points in this one are your number. I also would like to take the Hotshots at 3.5, I love our momentum coming home after last week's win.

This game has two quarterbacks that have put up good stat lines in recent weeks. I expect this to be a defensive battle, but big running plays will be a large factor. The over will stand pretty easily.