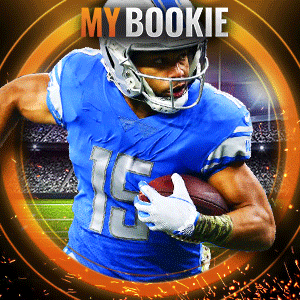 It's Week 5 Hotshots fans and we are now 2-2 after a tough home loss in Tempe last week to the then-winless, Atlanta Legends. In this evening's game preview, we will be looking at the upcoming Sunday's evening game on the road against the San Antonio Commanders
 As this is the inaugural season of the AAF and the Arizona Hotshots, I wanted to introduce some players to you that I feel should impact on our upcoming season. I call it my Big 3 Hotshots of the Week. Enjoy!
James Fisher
Position: Long Snapper, number TBD
College: North Dakota State (2013-2017)
Hometown: Bloomington, Minnesota
Pro Football Experience: Tried out for the Chicago Bears (2017). Did not make the roster.
College Honors: 2017 All Missouri Valley-First Team, started ALL 60 games for Bison. 2016 FCS All American-Second Team.
Why Fisher is an asset for the Hotshots:
The keyword to a long snapper's success: their name is not known. That was the way Fisher played at North Dakota State. Yes, of course, he was First Team all MVC as a Senior and Second Team All FCS as a Junior, but you don't hear much from him, which is good. He was just signed this week, but with his track record, should have no problem snapping to Jeff Locke or whoever is holding kicks for Nick Folk on field goals.
Erick Dargan
Position: Defensive Back, #24
College: Oregon (2010-2014)
Hometown: Pittsburg, California
Pro Football Experience: Saskatchewan Roughriders (2017), Cincinnati Bengals (2015)
College Stats/Honors: 188 total tackles, 6.5 TFL, 13 INT, 11 PD, 1 FR, 2 FF. 1st in the Pac-12 in 2014 for INT (7). Second Team All-Conference Pac-12 (2014)
Why Dargan is an asset for the Hotshots:
Look at the numbers over his last 2 weeks, double-digit tackles last week (11) and 6 tackles in Week 4. He's another guy Coach Neuheisel has found playing all over the field lately. Can he get an INT this week? He once led the Pac 12 in INT and in my opinion, snubbed as a Second Team All-Pac 12 defensive back.
Anthony Amos
Position: Middle Tennessee State (2011-2012), City College of San Francisco (2009-2010)
Hometown: Fayetteville, North Carolina
Pro Football Experience: Has ties to the state of Arizona, played for IFL Arizona Rattlers (2017). 16 games, 602 receiving yards, and 19 TD. Also was on the practice squad for Dallas Cowboys (2013)
College Stats/College Honors: (In 2 years) 99 receptions, 1371 receiving yards, 13.7 ypc, 12 TD. First Team All-Sun Belt (2012). Record year: 72 receptions, 992 receiving yards, 13.8 ypc, 9 TD.
Why Amos is an asset for the Hotshots:
Similar to Fisher, Amos was just signed to the Hotshots this week. We know about Rashad Ross, but I think with the quick game Amos has played in the IFL, he should transition well to the AAF as I feel it's a slower game of football. We'll see if Coach Neuheisel uses him this week, but I hope he will on the other side of Rashad Ross.
Hotshots Game Preview, Week 5
Last Game: Win on the road against the undefeated Birmingham Iron 12-11.
Projected AAF Ranking: Middle of the pack. I have them as 4th on 12ozsportsradio.com power rankings. This team has had ups and downs from the start of the year, mostly offensively.
Betting Numbers: Hotshots -3.5, Over/Under of 40 points.
About the San Antonio Commanders:
Head Coach-
Mike Riley has been in the game of football for a long time. His most notable time as a head coach was his 12 years at Oregon State, 3 years at Nebraska and 3 years as the coach of the San Diego Chargers of the NFL. Has great ties to pro football in San Antonio, which is why he was fit for the job in the AAF as he led the San Antonio Riders (1991-1992) when the NFL had the World League of American Football which was a part of the NFL Europe era.
Offense-
Logan Woodside is overall the 4th best fantasy player in the AAF. But, he has his negatives too. Woodside's pass percentage is an odiferous 49% and is coming off his worst game as a Commander which he went 11/25 for 106 yards passing. On a good note: this was the first game he didn't throw an INT.

In my AAF preview last week, I was ready to pull the plug on Kenneth Farrow, and the young man proved me wrong. With the struggles of the Woodside, he carried the hell out of the load with 30 carries and 142 yards rushing. Expect him to get a large punch of the carries again this week, especially if Woodside struggles.
Defense-
I like this defensive back combo of Zack Sanchez and Orion Stewart. They have combined of 4 INT this year which ranks in the top 4 in the AAF. You just may have heard of Zack Sanchez before, from one of my league-wide AAF previews.

This will be the best defense the Hotshots will see thus far this year. Jayrone 




Elliott, Shaan Washington at linebacker at Winston Craig at defensive tackle, love to hammer the quarterback with a total of 13 QB hits, and 8 sacks between the three. John Wolford may struggle with this trio.
Betting Numbers Picks/Game Summary:
With the betting numbers, I am +3.5 on San Antonio and the Under 40. This defense of the Commanders really scares me from all areas. It's important for us to focus on QB hits this week. Woodside can screw up a game if he gets pressured constantly. Because of the workload of Farrow this week, expect them to switch the QB package with Marquise Williams, who offers a good arm with a dual-threat option to run the ball with good wheels. We need to create turnovers, as we had 0 INT last week and only 1 FF. This will be a low scoring affair, for sure.