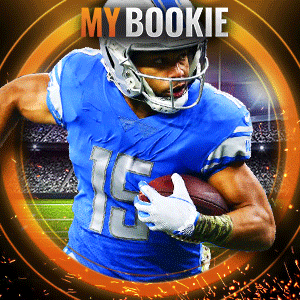 It's Week 3 Hotshots fans and we are now 2-1 after a tough road loss in Salt Lake City last week. In this evening's game preview, we will be looking at the upcoming Sunday's evening game on the road against the Atlanta Legends.
 As this is the inaugural season of the AAF and the Arizona Hotshots, I wanted to introduce some players to you that I feel should impact on our upcoming season. I call it my Big 3 Hotshots of the Week. Enjoy!
Richard Mullaney
Position: Wide Receiver, #16
College: Oregon State (2012-2014), Alabama (2015)
Hometown: Thousand Oaks, California
Pro Football Experience: Practice squad player for Houston Texans, Dallas Cowboys, and Cleveland Browns (2016-2017)
College Stats: 121 receptions, 1550 yards, 10 TD. Half of his TD's came with the Tide as a Senior (5). Transferred to Alabama due to the hiring of Gary Andersen, which was a mistake in itself but also due to his offensive changes for the Beavers. National Champion for the Crimson Tide in 2015.
Why Mullaney is an asset for the Hotshots:
Coming off 5 catches, 57 yards in Week 1 Mullaney's production has been down in the last couple games. I think this early in the AAF season coach Neuheisel is still working thru his lineup, which can change week by week. He brings a winning mentality to this Hotshots team, which will prove key once they punch their ticket for the playoffs.
Freddie Martino
Position: Wide Receiver, #84
College: North Greenville (2010-2013)
Hometown: North, South Carolina
Pro Football Experience: Went undrafted in 2014. Signed by Atlanta Falcons, played for them on and off practice squad 2014-2015. Signed by the Buccaneers in 2016 where he scored his first and only NFL TD. Spent 2017 in Tampa Bay as well, and showed limited production and then cut by the Buccaneers. Started his career in the AAF with the Apollos but traded to the Hotshots for Donald Hawkins in the preseason
College Stats: 296 receptions, 3766 yards, 26 receiving TD, 5 rushing TD. Two-sport athlete also won Athlete of the year in his conference for Track in 2013.
Why Martino is an asset for the Hotshots:
Although a loss at Salt Lake, Martino had his best game as a Hotshot. This speedster can fly down the field. Plays with a chip on his shoulder with being a 

D-2

 player didn't get all the stardom of 

D-1

 like most players in the AAF. Has shown more grit than some former NFL players in this league, his time is coming soon in Arizona under Rick Neuheisel.
Nyles Morgan
Position/Number: Linebacker, #55
College: Notre Dame (2014-2017)
Hometown: Crete, Illinois
Pro Football Experience: Went undrafted in the NFL Draft. Signed with his hometown Chicago Bears, also played for the Tennessee Titans (2017)
College Stats: 243 tackles, 16.5 TFL, 6 Sacks, 4 PD, 1 FF, 2 FR. A 2-year starter for the Irish.
Why Morgan is an asset for the Hotshots:
Folks will say Morgan has always been an undersized linebacker, but I refuse to believe it takes him out of the play. Only has seen limited action in 2 games, but once again it's early. I believe Morgan has too much potential with wasting his time on the bench for long. 
Hotshots Game Preview, Week 4
Our Opponent: 
Atlanta Legends, on our home turf at Sun Devil Stadium. A team that's coach quit on them one month before the season, Brad Childress, former Minnesota Vikings Head Coach. Michael Vick moved out of the OC role 2 games before the season. Talk about a team that has had to overcome adversity.
Last Game: 
Lost at home vs. Birmingham Iron 28-12
Projected AAF Ranking:
Dead Last. My 12ozsportsradio.com AAF power rankings have them at 8th this week. Did have Memphis at 8th, but the good change at QB gives them the 7th spot over the Legends.
Betting Numbers: Hotshots -13.5, Over/Under of 42 Points.
About the Atlanta Legends:
Head Coach-
 

Kevin Coyle has been a lifelong defensive coach/coördinator in the NCAA and the NFL. NCAA jobs: Holy Cross, Syracuse, Maryland, Fresno State, LSU. NFL Jobs: DB Coach-Cincinnati Bengals (2003-2011) Defensive Coordinator- Miami Dolphins (2012-2015), DB Coach- Cincinnati Bengals (2016-2017). All pointing at Coyle's 0-3 start, this was not his position to be the Head Coach, he's working with the pieces Childress put together.
Offense:
If I see Matt Simms is starting in this game, my jaw will drop to the floor. He is the lead leader in the worst QB category, INT which he has 6 INT thus far. Give Aaron Murray the start, why did you take him so high overall in the AAF draft if you weren't going to use him in the starter role?

I wish I had positives for this Atlanta offense, but I don't. This team is averaging just over 50 yards per game rushing, which is 8th in the AAF. They haven't found a core running back either. Maybe if their OC didn't move to an advisory role with the team two days before the season started their offense wouldn't be so odiferous. Yes, I am talking to you, Michael Vick.
Defense:
Because of Kevin Coyle's knowledge of defense, he does, however, have two the top tacklers in the AAF in Tyson Graham and Ed Reynolds. Reynolds, in my opinion, has been the better of the two as far as all-around play.

J.T. Jones is my player to watch for Atlanta. Has 2 sacks and 3 hits on the QB. He is a scrappy and quick defensive end that could just wreck a quarterback with his agility.
Betting Numbers Pick/Game Summary:
I am on the Arizona -13.5 spread and the Under. I made the mistake of taking us a high spread number against Memphis which I attended and was like oh no once Memphis scored a bit. I see Atlanta's offense as a gas tank running on E. If Matt Simms starts, this game is an ugly blowout. If Aaron Murray starts, this is a better opportunity for Atlanta to cover the +13.5. Atlanta's defense cannot be on the field as long as it has all season. If this can't happen, Hotshots by 20 at least.