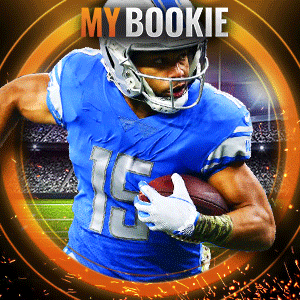 Orlando Apollos at Birmingham Iron
Date/Time: Saturday, March 9th, 2:00 PM ET
How to Watch: TNT
Betting Lines: Orlando Apollos -5.5, Over/Under set at 41 points.
Birmingham Iron – Offense:
All the talk about Luis Perez is falling apart. In Birmingham's first loss as a franchise, he recorded 2 INT. I wouldn't want to do that against the best team in the AAF in the Apollos. Thru 4 weeks, still 0 TD (I wonder why).

I'm exhausted with the Trent Richardson train. Brandon Ross has found time last week as their leader at running back in his first carries (9 carries, 64 yards). Feed the Terp the ball at all times, not just outside of the red zone.

L'Damian Washington needs to touch the ball more this week. I want Perez to finally get a passing touchdown this week, and I would like to see it on a ball to Washington
Orlando Apollos – Offense:
Could Garrett Gilbert throw an INT this week? Maybe just throw one to get it off his chest to prove he's human? He threw for 244 yards in worst AAF weather I have ever seen thus far in Salt Lake. He has the opposite weather this week, so what more could he do against Birmingham?

After week 3, I thought Charles Johnson had reached his peak, but he had another good week last week against Salt Lake's quality secondary. This is proving to best in the top 2 receivers in the AAF by the end of the year.

Akeem Hunt is coming around at running back. A team that depended more on D'Ernest Johnson mostly, has found a capable RB2.
Birmingham Iron — Defense:
Look for Jeremy Faulk as a defensive lineman to watch in this game.  He's coming off his best game as a member of the Iron. Need him to get after Garrett Gilbert if the Iron want a chance.

Max Redfield got the tackles last week (6), but can he get more in the pass coverage? This former Irish was all up in that Atlanta offense in Week 3, he'll be needed to contain guys like Charles Johnson and company.
"The Ohio Bobcat" Casey Sayles is a name you don't hear from Birmingham much. But he's had 5 QB hits in weeks 2 and 3, but limited action in week 4. He's got to get leverage on this Apollo offensive line.
Orlando Apollos – Defense:
Andrew Ankrah has gotten his name in the running as and sacks leader after last week. The former James Madison Duke product has gone from zero playing time in the first 2 weeks to become a great asset to this Apollos defensive line.

Keith Reaser has finally come back to earth. After back to back games with an INT, he only had 1 tackle and 1 PD last week. I see a rebound this week against Luis Perez, who is falling slowly off the map.

Reggie Northup is one of the best linebackers in this league. This former Seminole product may have a job back in the NFL next year. He's been extremely consistent all over the field. Watch for his name in NFL free agency this summer.
My Betting Lines: Apollos -5.5 looks good to me. Vegas likes the under but I'm not so sure about that. I'm going the Over, but barely. Prop bet: Trent Richardson runs in a meaningless TD at the end of the game to screw the Under bettors.
Salt Lake Stallions at San Diego Fleet
Date/Time: Saturday, March 9th, 8:00 PM ET
How to Watch: NFL Network
Betting Lines: San Diego Fleet -5.5, Over/Under set at 39 points.
San Diego Fleet-Offense: 
The loss of Phillip Nelson for the possible season, (fractured clavicle) is going to bite this team that had such a rhythm at quarterback. Insert Mike Bercovici who struggled week 1 and was benched for Phillip Nelson after Week 1, I'm sure Karter Schult has been smiling all week with this QB change.

What an absolute bad step back for Ja'Quan Gardner last week. He needs a rebound after a tough date last week. The Stallions may have the rush defense for him to take over the game, I would consider a middle of the league rush defense.

Dontez Ford connected consistently with Mike Bercovici in Week 1 when he was the starter. Can they keep the connection again in this midseason thriller? Watch for it.
Salt Lake Stallions- Offense:
Although to start the season I was a Josh Woodrum hater, I just wanted to note I am coming around. His AAF fantasy value has gone up and down. If only B.J. Daniels wasn't on IR. Would have been a better fit.

Bouganon had the leverage but Brandon Oliver took it from him. He will be coined RB1 this week, but expect Bouganon to get the ball on 3rd down more often this game.

I coined the phrase, the "Nebraska Speedsters" to start this season, and they are living up to the name. Bell and Pierson-El, are the leading pass catchers for this team. Maybe time to put that on a t-shirt?
San Diego Fleet- Defense:
Week 1 and Week 2 Damontre Moore needs to come back this week. He is the highest ranked player on this Fleet defense and rightfully so, and don't be surprised if he's on an NFL roster this summer.

We love Maine Black Bear football like Fleet fans ought to love Kendall James making tackles consistently. Despite his size (5'10, 171) he makes key tackles for this Fleet every game thus far.

Shakir Soto aside from Damontre Moore is another guy that's after the quarterback with 2.5 sacks thru four games. The former Pitt Panther and former Bronco, has shown good poise on the Fleet defense.
Salt Lake Stallions- Defense:
How many times am I allowed to use Karter Schult's name in an article? A lot, cause I created a buzz about him in my preseason preview of the AAF. I also love players from the Missouri Valley Football Conference which is D1-AA. Schult in the AAF sack leader for a good reason.

Gionni Paul at linebacker needs to be used with getting to the quarterback with ease. A linebacker with this many tackles and no stats from dropping back in coverage needs to use in more Blitz packages.

C.J Smith has gotten better in every game week by week. Look for him as another player that will get a chance to come back to the NFL come summer.
My Betting Lines: Flying with the underdog, Stallions +5.5 and here's why. I love the Stallions defense as a whole across the board. The Fleet lost to a team last week I had dead last in the AAF Power Rankings (Memphis) and that was with Phillip Nelson for some of the game. Can't risk it, taking the under 39 points as well.
Memphis Express at Atlanta Legends
Date/Time: Sunday, March 10th, 3:00 PM ET
How to Watch: CBS Sports Network
Betting Lines: PK, Over/Under set at 38.5 points.
Atlanta Legends- Offense:
Insert Aaron Murray, win a ballgame and your first as an AAF franchise. They are finally doing it after all my tweets (kidding), although I wouldn't have expected a Matt Simms injury to start the trend I'm just excited to see this QB duel of two SEC quarterbacks in this one that knows each other very well.
Malachi Jones is my receiver to watch this week. This former App State product has been quite consistent over the last two weeks and could be key to even more success this week. I think he can get 75 yards receiving this week, no doubt.

It's finally being done, Dernard Robinson got used last week for his strong suit, running the football. Keep it up Legends, this will work out with Robinson at running back.
Memphis Express-Offense:
Zach Mettenberger finally won a pro football game last week! His 1-11 record should now put him in the Pro Football Hall of Fame (not quite), but he is having an outstanding 6 quarters of QB1 football. Memphis fans have to be kicking themselves after this guy was treated as QB3 just a few short weeks ago.

We've seen this Zac Stacy dependent run offense, shy away from him a bit. Sherman Badie although last week was less productive, takes the load away from Stacy who was putting everything in the tank to work for that  Memphis offense.

Out of college, most in D-2 knew Reece Horn as just a special teams threat, that's not the case anymore. he's again got his shot against San Diego. I hope to see him catch that Legends secondary off guard.
Atlanta Legends- Defense:
Ed Reynolds was the difference to that Secondary last week at Arizona. Had a HUGE play that caused a safety on Rashad Ross and just so happened Atlanta won by 3, I like the match between him and Pig Howard or Reece Horn this week.

Tyson Graham, remember that name next year in the NFL. The AAF's leading tackler from my favorite conference the MVC, I repeat will make an NFL roster this year. He is playing his heart out after just 5 weeks.

Not a player that lights up the stat sheet, but Tracy Sprinkle does the small things well. 2 sacks in the last 3 weeks are what we call in the AAF, as growth.
Memphis Express Defense:
Jumping on my radar out of nowhere on defense this week is Drew Jackson. What a game for this Western Kentucky Hilltopper last week, 13 tackles, 4 TFL, 1 Sack, 4 PD, 1 INT. Atlanta is a worse opponent than the Fleet were, can he keep the winning streak going for this Express squad?

I really enjoy this linebacking core from Memphis as you can see. Davis Tull has lit up the stat sheet since Week 1. I enjoy seeing local Tennessee talent (Chattanooga) playing well, it fires up the fan base.

One thing I admire about Jeremy Cutrer is his ability to do a little of everything. Not tons of tackles on the books, but has been a part of 2 FF, 1 INT, 3 PD which thru 4 games, is as a consistent spot in the secondary.
My Betting Lines: All the sportsbooks in Vegas see this as a pick em' game. I'm leaning with the Legends in this one. With this game being in Atlanta, and the roar of their 1st win last week, I think the Legends win this one by a field goal. This game will go over, there's no way an SEC battle of Murray vs. Mettenberger goes for less than 3 TD each.
San Antonio Commanders at Arizona Hotshots
Date/Time: Sunday, March 10th, 7:00 PM ET
How to Watch: NFL Network
Betting Lines: Arizona Hotshots -3.5, Over/Under set at 40 points.
Arizona Hotshots- Offense:
When you look at the Hotshots on paper, you don't see a loss last week. But what you do see, is Rashad Ross making the worst play I've ever seen in AAF history (thus far) and giving the Legends 66% of the points they lost by. This is why they say football is a game of inches.

Jhurrell Pressley was very impressive again last week with 14 carries for 110 yards at 7.9 ypc. The negative? 0 TD.

Very disappointed in Josh Huff's production thus far. I expected his numbers at a higher level up this point. Week by week fantasy owners say his $ amount keeps dropping and dropping.
San Antonio Commanders – Offense: 
Is Logan Woodside the answer? Or are they just working on the fine details on Johnny Manziel? In my opinion, when your QB is completing just 49% of his passes it's time for a change to QB2. Marquise Williams can get it done and can relieve some pressure off that great running game in Kenneth Farrow.

The value for Greg Ward has gone up since Week 1, but he hasn't lived up to the hype. I feel about Ward how I feel about Dernard Robinson, this is a player you need to use in multiple passing and running packages. The more options the better for Ward who was one of my favorite players to watch in college football during his time at Houston.

They are over targeting Mekale McKay. This is a sign Woodside is not hitting his WR1 well as Woodside has missed McKay on almost 60% of the times he's been targeted.
Arizona Hotshots- Defense:
The Hotshots need to avoid what happened last week: being defensively burned out. The scores were close but the Hotshots were on the field 24% more than Atlanta was. That's your ballgame.

One of the better players last week was former Notre Dame star, Nyles Morgan who had more tackles last game than his first 3 games in the AAF combined. He has the power to keep up the good play against this iffy Commanders passing game.

Dexter McDougle hasn't lived up to the hype. I know you are not supposed to look at a former NFL player who was drafted quite high and expect them to dominate in a developmental football league, but McDougle has shown little play. He may need to test other waters here soon if his progression doesn't keep up in the AAF.
San Antonio Commanders – Defense:
I think from top to bottom, the Commanders have the best linebacking core in the AAF. With Elliott, Lanning, and Washington, I don't think there's another AAF team that goes three deep, as well as San Antonio, does at Linebacker.

Elliott has been the total package. 2 FF, 2.5 sacks, 5 QB hits, this guy badly wants another chance at the NFL next year.

San Antonio is averaging 1 INT a game thru the first four AAF games. What's better yet? It's come from 2 guys, Zack Sanchez, and Orion Stewart.
My Betting Lines: Commanders on the +3.5. Everything I've picked Arizona this year as a favorite, they let me down. I' would look at the under as an option too, although I think it will be close.