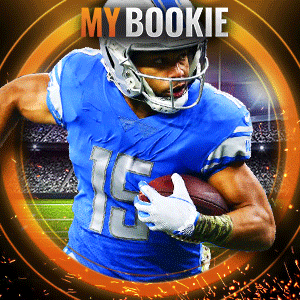 Welcome to Week 3 of AAF Football. Here is my AAF Radio Now: Week 3 Preview only on 12ozsportsradio.com. My trip to Memphis has concluded and I am now home this week analyzing these four games in-depth from top to bottom. I think you will like what you read this week, as I feel like there are some underdogs available when it comes to the betting lines.
Arizona Hotshots @ Salt Lake Stallions
Date/Time: Saturday, February 23rd, 3:00 PM ET
How to Watch: Bleacher Report Live
Betting Lines: Hotshots are at -4.5, Over/Under is 44 points.
Analysis of Salt Lake Stallions-Offense:
Starter from week 1 Josh Woodrum is back this back. AAF analysts all over are chopping at this opportunity to say this is what the Stallions need, I will take what I saw from Week 1 and go the other way and state that I still don't think he is their quarterback answer.

The Stallions have found their running game in Joel Bouganon. 11 carries 70 yards, 6.4 yards per carry, and one touchdown last week against the Iron, the same defense that pitched a shutout against Memphis in Week 1.
Analysis of Salt Lake Stallions-Defense:
If Karter Schult can bring the energy from last week (6 tackles, 2 sacks, 4 hits on QB), into this week, John Wolford will be in a world of hurt this week again as he dealt with lots of 1st half pressures against Memphis last week.

Will Davis was another bright spot from last week, if Wolford aims passes as he did in the first half last week,  Davis might have a couple INT's before the end of this one, had 3 PD on one of the best quarterbacks in the league in Luis Perez.
Analysis of Salt Lake Stallions-Kicking Game:
You can't win with a kicker that is 1/4 on the week and lose the game by 3 points. If Bertolet doesn't have a rebound game this week against the Hotshots, he could be good as gone before AAF Midseason.
Analysis of Arizona Hotshots-Offense:
Based on what I heard from Coach Neuheisel's press conference last week, don't be surprised if Tim Cook gets a larger load this week. He and Justin Stockton really carried themselves well into more touches after last week's hurdle over Memphis.

Corners besides Channing Stribling (Memphis) cannot get a handle on Rashad Ross who had another big game last week (4 receptions, 67 yards, 1 TD, long of 24). Can Will Davis rebound from Week 1 against the Ross and the Hotshots?
Analysis of Arizona Hotshots-Defense:
Steven Johnson continues as the leader of this defense. 4 TFL last week, makes me think he could wreak some havoc for against a slightly better offense in the Stallions, and make sure Bouganon and Oliver are well behind the line of scrimmage.

As I've stated before, getting a hold of Josh Woodrum will not be a problem for Arizona after seeing him Week 1. I think being back from injury puts this team back even more and the critics will STOP saying the Stallions are the best winless team in the AAF.
Analysis of Arizona Hotshots Kicking Game:
No kicks out of Nick Folk last week, but I still remain firm to my stance that he is one of the best Kickers in the AAF with his long time in the NFL.
My Betting Angle:
I know Arizona had its struggles last week, but they know a little something about the Stallions already. I like Arizona at -4.5, and the OVER. Josh Woodrum will struggle again against Arizona, I don't like him coming off an injury either, should give him one more week to rest and start Austin Allen again.
Memphis Express @ Orlando Apollos
Date/Time: Saturday, February 23rd, 8:00 PM ET
How to Watch: NFL Network
Betting Lines: Orlando Apollos -15.5, Over/Under set at 45.5 points
Analysis of Orlando Apollos-Offense
I mean what more can you say about Garrett Gilbert, he is using the fuel I gave him from my preview from Week 1, kidding. But he has been the best quarterback in the AAF by far stats wise against everyone he's played against, but I think he gets challenged this week against the fierce Memphis defense.

Charles Johnson has been another shiner from the Apollos, the former Packer, and Viking has found a home as the best receiver in the AAF, and will more than likely find an NFL home this summer again if he keeps this up. 11 receptions, for 252 yards (about 25 ypc) is what I call superstar stats. How can he get it done against Channing Stribling?
Analysis of Orlando Apollos-Defense
Not as much from Terence Garvin last week, but I think he will pick up the rhythm this week. If Memphis wants a chance to bench Hackenberg at halftime, it might be because of Garvin. He may turn in havoc from that linebacking core, wait and see.

Keith Reaser also may make Hack's day a living hell. He is the leader of passes defended this season in the AAF, so expect him that he'll be guarding Horn very closely and be in on every play.
Analysis of Orlando Apollos-Kicking Game
Elliott Fry has been kicking well #ForTheBrand this season as he is a perfect 5/5 on the season. Very dependable leg with the game on the line.
Analysis of Memphis Express-Offense:
Most underrated player on this offense: Reece Horn. I've said it every week, this guy needs to get more targets from Hackenberg. A big wide receiver target like him is a dime in a dozen. He was more involved against the Hotshots (5 catches, 56 yards) and expect him as involved again against that Apollos, that is dependent on Hackenberg's ability to get him the ball.

Can Zac Stacy keep pushing? Aside from Horn, he has been the bright spot of this Express offense. He's the rushing leader of the AAF now and posted the first 100-yard rushing game in league history.
Analysis of Memphis Express-Defense:
DeMarquis Gates, DeMarquis Gates, DeMarquis Gates. This man has 16 tackles thru 2 games, 2 forced fumbles, and 1 TFL.

My Cornerback to note is "Michigan Man", Channing Stribling. He has 10 tackles, 4 passes defended, 1 INT in the 2 weeks. He will more than likely be paired with Charles Johnson from Orlando, which will be a duel to watch this Saturday night.
Analysis of Memphis Express-Kicking Game
Josh Jasper was perfect last week. He now is now a record holder, scoring the first points in Memphis Express history and the first points in Memphis pro football history since the Oilers left for Nashville, a long time ago.
My Betting Angle: 
I'm going to go against the public with this one, I'm taking Memphis at +15.5. I am still going money line on the Apollos, but Memphis needs help from their quarterback to progress. Zac Stacy has worked his tail off for the Express, he needs you, Christian Hackenberg. If Hack throws for 150 yards, Memphis makes this game close. They won that game last week if Stribling didn't go down with a slight injury. If they can hold down Wolford for a while, they can work on Gilbert. Taking the UNDER on the 45.5.
Birmingham Iron @ Atlanta Legends
Date/Time: Sunday, February 24th, 4:00 PM ET
How to Watch: CBS Sports Network
Betting Lines: Birmingham Iron -6.5, OVER/UNDER 40 points.
Analysis of Atlanta Legends-Offense:
I was having quite the time hammering Matt Simms in Week 1 for Aaron Murray. He settled down Week 2 and played a better game. He didn't connect with Akrum Wadley at all in Week 1, so expect that 8 targets, 8 receptions last week to continue against Birmingham.

They have not found a running game for the Legends. By Week 3, most teams have established "the guy" at running back. Is it Pittmann? 

Folston

? It will be interesting who Kevin Coyle goes with as the featured back in this one.
Analysis of Atlanta Legends-Defense:
In the secondary, I have watched Tyson Graham Jr. Not as a pass defender, but as the lead tackler of the Legends. He seems 

to be

 all over the field in Weeks 1 and 2.

When will the defensive line and linebackers step up? Based on what I have watched with this team, the secondary is holding their own the best they can (except against Orlando). My guy to get more out of is Jeff Luc at linebacker. At Cincinnati he was everywhere, he needs that same production for the Legends.
Analysis of Atlanta Legends-Kicking Game:
Younghoe Koo maybe didn't pan out with the Chargers, but he is the biggest Georgia Southern Eagle in the AAF. He is having a very consistent kicking camp with the Legends both Weeks 1 and 2.
Analysis of Birmingham Iron-Offense:
The hype has been about Trent Richardson, let's be honest. But it 

shouldn't be

. Luis Perez has been the player on my radar that's been the most dominant on this offense. You can't hate on a 60% passing percentage, 438 passing yards (avg. of 219 yds/per game), but what would make him better? A touchdown. This guy has great NFL size and will be back in the league next year, guaranteed.
Back to Trent, I still can't wrap my head on the hype. 2.3 ypc is what you expect out of a fullback on or near the goal line. 3 touchdowns, that's great, 2-0 that's great too but let's please realize he 

may not be

 back in the NFL next year. Atlanta is going to play with a chip on their shoulder, so we'll see what Richardson can bring on the Road, as this is Birmingham's 1st test.
Analysis of Birmingham Iron-Defense
Key to the defense is Beniquez Brown. 3 TFL, 2 QB hits, 1 sack, and one fumble and 10 tackles to his résumé thus far. Matt Simms is a quarterback that will struggle with pressure near him (watch week 1) so if Brown is in the vicinity he could make me send more tweets about Matt Simms getting benched!

It's tough to find a defensive back for Birmingham that stands out. Could Matt Simms expose this secondary that seems 

to be

 very average?
Analysis of Birmingham Iron-Kicking Game
I spoke highly of Nick Novak coming into the season, but he missed 1 of 4 kicks in the game against the Stallions. I expect better from an NFL veteran!
My Betting Angle:
+6.5 Atlanta Legends, book it right now. I feel like Birmingham may get another close one this week and I see very little points in this one. First one to 16 wins? Take the UNDER.
San Antonio Commanders @ San Diego Fleet
Date/Time: Sunday, February 24th, 8:00 PM ET
How to Watch: NFL Network
Betting Lines: San Diego Fleet -2.5, OVER/UNDER of 43.5 points
Analysis of San Diego Fleet-Offense:
Well, Phil Nelson made 

SportsCenter's

 Not Top 10 plays, but the Fleet did win last week with him,  but it was against the Legends who are on my power rankings, 7th of 8. He did struggle to complete passes and the Legends had better yards per play than the Fleet despite losing by 2 touchdowns. The Commanders defense is not one to struggle against, Nelson will need to pick it up this week.

Ja'Quan

 Gardner 

is tied

 with 

Zac

 Stacy for most rushing yards in the AAF (159) so that is the bright spot for the Fleet. Will this continue against the Commanders? Tough to say, but the Commanders D that everyone spoke of put up 37 against the Apollos, who is 1st in my power rankings thru Week 2.
Analysis of San Diego Fleet-Defense:
Damontre

 Moore loves to hammer the QB. He's got 9 quarterback hits in TWO games, he may make Logan 

Woodside

 pay again this week (6 QB hits on him in Week 1). Plus this games at home, so the home crowd of San Diego will help even more. Plus, he's from Texas, so he'd love to hit them again.
Insert more Ron Brooks in this one. He had one pick against the Commanders but limited against Atlanta. How can we get him more involved against the  Commanders?
Analysis of San Diego Fleet-Kicking Game:
They say he came off the street, but Donny 

Hageman

 has been the best kicker in the AAF at 6/6 and a long of 47. He has created 60% of the Fleet's points with his clutch kicking performance.
Analysis of San Antonio Commanders-Offense:
In my opinion, Logan 

Woodside

 has held this team back. Although he has passed for a large number of yards, his accuracy (50.3%) leaves me questioning if he is the set guy in San Antonio. If he can avoid the 

INTs

 this week, he will silence the critics such as myself.
Place 

De'Marcus

 Ayers in the picture. He was not seen against the Fleet in Week 1 but had a great Week 2, he will create a mystery matchup with any 

Cornerback

 that tries to defend him.
Analysis of San Antonio Commanders-Defense:
We saw Joel 

Lanning

 as San Antonio's leading 

tackler

 from last week, something I expected to see in Week 1. When I think of 

linebacking

 core of him and 

Jayrone

 Elliott, I can only imagine what is going thru Phil Nelson's mind.

De'Vante

 

Bausby

 now holds the upper nod against Zack Sánchez, who I wrote about earlier this season. 3 PD and 1 INT along with 7 tackles are great, but can he do more to beat up on the Fleet again? I think so.
Analysis of San Antonio Commanders-Kicking Game:
My bold take: We will see a lot of these Kickers get NFL tryout opportunities to come next season. Nick Rose the former Texas product, has been excellent as well thus far.
My Betting Angle:
I like Commanders +2.5 on the Road. I just don't think the Fleet is set at QB as of yet. This will be a cage match and a low scoring affair, so take the Under.