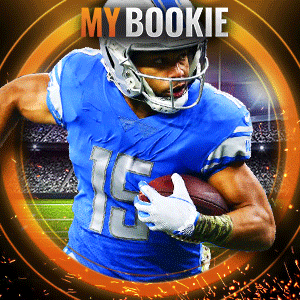 Welcome to Week 2 of AAF Football. Here is my AAF Radio Now: Week 2 Preview only on 12ozsportsradio.com, I hope you enjoy and look for me out in Memphis this weekend as I will be attending the Hotshots/Express game this week at the Liberty Bowl in Memphis, Tennessee.
Salt Lake Stallions @ Birmingham Iron
Date/Time: Saturday, February 16th, 2:00 PM ET
How to Watch: TNT
Betting Lines: Birmingham Iron -7, Over/Under set at 46.
My Takes on this Game:
Stallions Offense: 
The Stallions come in with quarterback #3 on their depth chart, Austin Allen who played collegiate ball at Arkansas. Josh Woodrum came out of last week's game against the Hotshots with a hamstring injury. This team has to depend so much on the running game of Oliver, Buaganon, and Asiata that it may squash them this week against the Iron's excellent rush defense.
My big take of the week: Tight End play is going to rule the AAF. Almost 40% of the Stallions receiving game came from Anthony Denham last week against the Hotshots. One end, under Stallions, with liberty and Tight Ends for all!
Iron Offense:
Underdog Luis Perez can sling it. He is currently the 2nd best passer in the AAF. I don't see a scenario where he doesn't have success against this sub par Stallions defense. Sorry, to Blake Sims who may never get a chance to play in front of an Alabama crowd. Perez had 8 NFL scouts in Birmingham last weekend, and he ain't done yet as far as seeing scouts.
Trent Richardson may not be large in the stats column of yards, but he did have 2 TD last week against Memphis's sub par rush defense.  I think he is a massive red zone threat for the Iron and can continue with multiple TD against the Stallions.
Stallions Defense:
For the Stallions, it's up to Karter Schult to get tackles in the backfield. He was the leader of TFL (2) and Sacks (1) in last weeks game against the high powered offense of the Hotshots. If he can play that well against a top offense in the league, he can play great against Birmingham.
Iron Defense:
Lead tackler and sack-master, Jonathan Massaquoi is a player to know on the Iron defense. 5 tackles, 3 TFL, and 2 sacks is a pretty impressive week for the former NFL 5th round pick from Troy. Tough name to pronounce, but will be a ballplayer against the Stallions.
My Betting Line Prediction: 
I like the Iron at home with the -7. The unknown of the passing game for the Stallions scares me. Plus, the lack of defensive stats aside from Karter Schult is a startling look for anybody to bet on the Stallions. Iron money line as well, and I am taking the Under 46 as I think the Iron will score a good amount, but Stallions won't score much.
Arizona Hotshots @ Memphis Express
Date/Time: Saturday, February 16th, 8:00 PM ET
How to Watch:  NFL Network
Betting Lines: Arizona Hotshots -11.5, Over/Under of 49
Hotshots Offense:
It's on me for doubting on John Wolford before Week 1 and expecting Trevor Knight to get the start. Throwing for 275 passing yards (an AAF game passing record, of course) His competition last week was what I would consider a mid level/lower tier AAF team defense in the Stallions. Memphis is a LOCK at at the bottom of the AAF. Their defense looked odoriferous in the second half against the Iron last week, so expect a big day from Wolford.
 I expect more of Justin Stockton in the backfield this week for the Hotshots. Although his carries were just under 10 last week, he had 6.6 ypc compared to his colleague Jhurrell Pressley who had just over half that on the ground (3.6, on 18 carries)
Express Offense:
The wheels fell off on Christian Hackenberg last week. The former Penn State standout looked awful accuracy wise (10/23) and UNDER 100 yards passing. Do we see another Troy Trojan rise up in Brandon Silvers after a bad half in Memphis? Hackenberg was an NFL bust, but do we have a AAF bust in the making too?
Zac Stacy might have been the only bright spot for this Express rushing offense last week with 12 carries, 58 yards, almost 5.0 ypc and one large gain of 11 yards. I would like to see more throws to go Reece Horn's way this week as he was thrown to twice for 28 yards an avg. of 14 ypc. A player with great size, gives Hackenberg a bigger target to throw at vs. Pig Howard who did have a good game as well last week.
Hotshots Defense:
Will Sutton could be Hackenberg's worst nightmare by the end of this game. The former Bears defensive tackle was a monster last week with 4 tackles, 1 TFL, 1 Sack, and 2 QB hits which is quite the stat line for a defensive tackle. If the Hotshots free the beast that is Sutton, you could have another tough game for the Express offense.
On the pass coverage side of the Hotshots, Steven Johnson was all over the field play maker last week. 7 tackles, 1 PD, 1 INT shows that this former Bronco at age 30 in the AAF, still has plenty of gas left in the tank.
Express Defense:
DeMarquis Gates was the defensive bright side against the Iron. He was the only player that had double digit tackles (10) in the game and the former Ole Miss product also had a pass deflection and 2 forced fumbles. This kid will be Mike Singletary's dream player at linebacker and look for him to be in every play in a probably losing effort again this week.
A player you may recognize from my AAF Preview is Channing Stibing, a former Michigan cornerback who was the 2nd leading tackler for the Express last week against Birmingham. Stribing had one pass deflection to his name against Birmingham against the likes of top receiver Quinton Patton. He'll go up against another 100+ receving yards type reciever this week in Rashad Ross who was peddle to the floor in his 5 catches, 103 yards last week.
My Betting Line Prediction: 
Although Arizona is travelling 1500 miles more than halfway across the country to Memphis, I still really like the Hotshots on the -11.5. I think at the end of the year when we are looking at this game as a 1 seed vs. 8 seed in this game. I am optimistic about the total at 49 as we did get one Over last week, but I am going to stay away from it tomorrow.
Orlando Apollos @ San Antonio Commanders
Date/Time: Sunday, February 17th, 4:00 PM ET
How to Watch: CBS Sports Network
Betting Lines: Orlando Apollos -6, Over/Under of 45.5
Apollos Offense:
WAY wrong about Garrett Gilbert last week. I see now he is going to be a top 4 quarterback in the AAF by year's end. I think he also may have the most spread out receiving core in all the AAF (aka as Jalin Marshall, and many others) Can Spurrier put together another offensive explosion this week? Only god knows what the "Ole Ball Coach" has up his sleeves.
Akeem Hunt and the receiving core were top of the line last week. Hunt with 73 rushing yards at 7.3 ypc is very solid. Former Redskin Chris Thompson had 4 catches, Jalin Marshall with three catches and a passing touchdown. As a NFC North homer, I want to see what Charles Johnson has too as he had totaled just under 1000 receiving yards in his short NFL career.
Commanders Offense:
Logan Woodside threw for over 250 yards, but the 2 interceptions kept the game last week against the Fleet close. He'll need to be much more consistent against the Apollos excellent pass defense. If he stays consistent, I think the Commanders/Apollos game may be my must watch AAF game of the week.
I would like to see the combo of David Cobb and Aaron Green lead this running game of the Commanders. I think David Cobb is most suitable as the #1 punch at RB, as I think he's the most proven in that backfield. Aaron Green, the San Antonio native is a shifty back that can be used well on screen plays and sweep routes to the outside. I say they can win do no wrong with either.
Apollos Defense:
Terence Garvin had quite the welcoming party to the AAF last week. 8 tackles, 1 TFL, 2 INT, 2 PD. Of course, Atlanta has had quite the crash course within the last month with Brad Childress quitting on the Legends, and Michael Vick moving from Offensive Coordinator to an advisory role with the team. Aside from Garvin, other players to watch are Will Hill and Earl Okine, who had 2 QB hits last week and one sack.
I will say what I do like in the AAF that I see more frequently on the stat sheets, is defensive tackle play. I mentioned a player in an earlier preview that was a defensive tackle getting hits on the QB, but my other on the Apollos is Josh Banks, the product from Wake Forest who hit Matt Sims twice last week and had one sack as well.
Commanders Defense: 
Orion Stewart from Baylor was not a player I even had on my radar from last week. Not tons of tackles, but a stat line of 4 tackles, 2 PD, and 1 INT looks excellent going into this week. He won't be the only guy with a tough slate this week as I feel Orlando has the deepest receiving core in all the AAF. Worth watching.
Zack Sanchez another player from my AAF Preview, will be another busy player this weekend. He tallied also an INT last week against the Fleet, can he and Stewart do it again a better quarterback?
My Betting Line Prediction: 
This one by far is my toughest angle of the week. I will start with Apollos on the money line BUT I am convinced the Commanders will cover so I am taking the +6.
Atlanta Legends @ San Diego Fleet
Date/Time: Sunday, February 17th, 8:00 PM ET
How to Watch: NFL Network
Betting Lines: San Diego Fleet -9.5, Over/Under of 45 (lowest point total of the week)
Legends Offense:
Matt Simms is not the guy, Matt Simms is not the guy! That is what you read on my Twitter. His game last week was terrible, so the ball should be flipping to the Georgia faithful, Aaron Murray to lead the Legends. With that being said, look for a better dynamic at quarterback this week for the Legends, that is if they listen to me..
Legends, please make a decison where you are putting Dernard Robinson and stick to it. The poor play calling for a player of Dernard's ability leaves me speechless. If the Murray experiment doesn't work, hell move him back to to quarterback where he had success at Michigan. Brad Childress really created an odoriferous mess in Atlanta.
Fleet Offense: 
Like the Legends, the San Diego Fleet have decided to go with former Gopher, Scarlet Knights, and Pirate quarterback, Phillip Nelson. Nelson brings a more dual threat option at quarterback vs. Mike Bercovici.
My two guys to watch at tailback and at tight end are Ja'Quan Gardner and Gavin Escobar. Neither I had on my AAF radar, but despite the lack of points scored last week, the Fleet do have some weapons at tailback, tight end and wide receiver.
Legends Defense:
There isn't much to talk about with a team that had 3 TFL, 3 QB hits and 2 passes defended as an entire defensive unit. The only player I like on the stat line from last week was KeShun Freeman who may be a factor in this game as well.
Jeff Luc was a 2009 HS All American out of the state of Florida. The NFL journeyman may be a player to look into. He's a player that is capable of a better stat line this week and more than 3 tackles.
Fleet Defense:
Damontre Moore was in my AAF Preview. He made AAF history by getting the first ever sack in the AAF. I think with Moore playing at Texas A&M, he just wanted to beat up the state of Texas last week especially the quarterbacks, as he got 6 QB hits, 1 sack and one pass defended last week. I think this guy will rack up a great stat line by the end of the season.
Ron Brooks too was in my AAF Preview. An NFL journeyman, his unfortunate injuries have cost him many chances at NFL rosters. Seeing him get an INT and 2 passes defended last week, makes me think he has something to prove in the AAF at age 30 at Corner.
My Betting Line Prediction: 
I will roll with the Fleet as Atlanta is playing back to back road games and is travelling cross country. Brad Childress just left this team with turmoil left over, so let's go Fleet -9.5 and the Under as I don't see lots of points in this game and Vegas is telling us something with the low total.
ABOUT THE AUTHOR
Follow me on Social Media!
Twitter: @thebrickwahl87 and @DTPROCESS1 (12 Oz Sports Page)
Facebook: https://www.facebook.com/nwahl23
Instagram: nwahl23