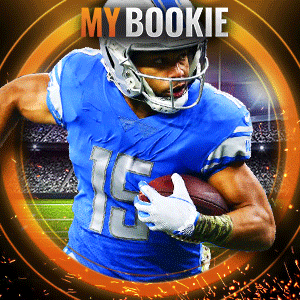 Welcome to AAF Radio Now only on 12ozsportsradio.com. Each week we will review each of the four games in the AAF and go over key matchups for each team to overcome. Being that this is the first week of action, you will get sides of every coin on players that I feel will make a difference in the Week 1 games of the AAF. Enjoy!
San Diego Fleet @ San Antonio Commanders
Date/Time: Saturday, February 9th, 8:00 PM ET
Stadium: Alamodome, San Antonio, TX
How to Watch: CBS
Betting Lines:  San Antonio Commanders -5, 43.5 points
The Breakdown- Offense:
Fleet/QB: The Fleet's biggest question mark is going to be at quarterback. With Josh Johnson signing with the Redskins, that leaves the playing field open between Alex Ross, Philip Nelson, and Mike Bercovici all who have had very small roles in the CFL and NFL. I think the quarterback question marks will cost this team victories throughout the year.
Commanders/QB: The Commanders have a distinct starter in Dustin Vaughan who gathered 4 years of NFL experience with the Cowboys, Bills, Steelers, and Ravens learning under some great QB's. Marquise Williams was a player on the Packers practice squad, that I felt was vastly overlooked by Mike McCarthy and had a great career at North Carolina.
Commanders/RB:  The Commanders also have the great running game with former Minnesota Gopher, David Cobb who I feel has the potential to be the top running back in the AAF.
Fleet:/RB: Paul James looks to be the guy for the Fleet, a player that never rushed for over 900 yards while in the Big Ten at Rutgers. Unfortunate to see Bishop Sankey go down with an injury before the season, I feel like he would have become the star of the offense.
The Breakdown- Defense/Special Teams:
Fleet/DE-LB: My players to watch for are DE Damontre Moore and LB AJ Tarpley. Moore was a 3rd round pick in the 2012 NFL Draft but was an All American with the Aggies and one of the leading sack masters when Texas A&M conquered the Big 12. AJ Tarpley's name has been heard frequently in AAF Camp and is a player that had 2 INT as a Buffalo Bill in his short stint in the NFL.
Commanders/LB: My two players to watch on this defense are both at linebacker, Joel Lanning and Jayrone Elliott. Lanning was an All-American at Iowa State but somehow his potential was overlooked by the NFL, he'll get his chance to shine in the AAF, you can trust me on that. Elliott is a player that can carry a team all over the defense. Spent three years in Green Bay in starter and backup roles. He and Lanning could be quite the linebacker duo in the AAF.
Fleet/DB: Ron Brooks played alongside Patrick Peterson, Morris Claiborne and Tyrann Mathieu at LSU, and ran a 4.3 40 yard dash at the NFL Combine, however, has never lived up to the hype that LSU defense brought with his amount of injuries in the NFL, could the AAF be his place to shine?
Commanders/DB: Jordan Thomas started 37 of his 50 games at Oklahoma, but after disciplinary issues, lost his starting spot. Landed on the Philadelphia Eagles, but could be a difference maker in the Commander's secondary.
My Betting Line Prediction: Commanders will cover the -5 spread, the game will go over and the Commanders will win this game.
Atlanta Legends @ Orlando Apollos
Time: Saturday, February 9th, 8:00 PM ET
Stadium: Spectrum Stadium, Orlando, FL
How to Watch: CBS
Betting Lines: Orlando Apollos -5.5, 44.5 points
The Breakdown- Offense:
Legends/QBs: The Michael Vick offensive will be gelling with Aaron Murray at quarterback. I have a feeling this combo will create a very Pass Heavy offense and expect Murray to be one of the passing leaders of the league.
Apollos/QBs: Garrett Gilbert will be a good quarterback in the AAF, however, I definitely think the Legends hold the upper hand in this one as far as the overall skill from the quarterback position.
Legends/RBs: With seeing Dernard Robinson as the projected starter at running back, expect the Wildcat offense to make a play in the AAF. With Robinson's ability to run, throw, and catch, the Legends will gel well offensively in the AAF.
Apollos/WRs: My wide receiver to watch is Chris Thompson, who may be a familiar name to you all in the NFC East. Thompson will definitely blossom in an expanded role in the AAF and will be Garrett Gilbert's number #1 target.
The Breakdown- Defense/Special Teams:
Legends/DB: The secondary of Atlanta consists of two defensive backs from Georgia, and one from Ohio State. Could be a great combo as both college programs cater to some of the best defenses of the last 10 years in college football.
Apollos/DB: My player to watch in the secondary is LaDarius Gunter as he brings the most NFL experience within that secondary as a former starter in the NFL.
The Kicking Game: Younghoe Koo vs. Elliott Fry. Koo was released part way thru the season after a subpar performance with the Chargers. Fry is the leading scorer in South Carolina Gamecock history and by the way, is playing for his "Ol Ball Coach", Steve Spurrier.
My Betting Line Prediction: I can safely take the Over in this one, as far as anything else, it's anybody's game.
Memphis Express @ Birmingham Iron
Date/Time: Sunday, February 10th, 4:00 PM ET
Stadium: Legion Field, Birmingham, AL
How to Watch: CBS Sports Network
Betting Lines: Birmingham Iron -1, 40.5 points
The Breakdown- Offense:
Express/QB: It was just announced yesterday that Christian Hackenberg will be starting QB over Zach Mettenberger. Hackenberg has stated that his confidence level with his team has been great, so we'll see if the train comes off the tracks against the Iron on Sunday in Birmingham.
Iron/QB: Although the state of Alabama will probably disagree with me, I'd like to see the QB1 nod go to Luis Perez vs. Blake Sims. Perez is a Harlan Hill Trophy winner (best player in D2) and has a knack for winning. Sims was a one year player at Alabama and has had a journeyman career in all of professional football.
Express/RB: Zac Stacy should be the guy leading the Express train. A player that logged just under 1400 rushing yards as a pro, and had a great rookie year when the Rams were still in St. Louis (973 yards rushing, 7 TD)
Iron/RB: The biggest "bust" in the NFL is the leader of the running game for the Iron. Trent Richardson will again, have to redeem himself in a new league, with a new locker room. My bold opinion on Richardson is going back to a place where he has had the most success (the state of Alabama) and I feel will not only sell lots of tickets to Iron games but will be a top 2 running back in the AAF.
The Breakdown: Defense/Special Teams:
Iron/DB: My player to remember on the Iron is Chris Davis who is most notable for the "Kick Six" in the Iron Bowl in 2013. Being that there will be no kickoffs in the AAF, I want to see how he is utilized as he is a former 1st team All-SEC and 1st team All-American at Cornerback as well.
Express/CB: My player to watch in the Express secondary is Channing Stribing. A former Michigan player, Stribing was one of the best players on that Michigan defense as a senior. Quarterbacks from the Big Ten had very minimal success throwing at receivers near Stribing.
Iron/Special Teams: The brand of kickers is strong in the AAF, lead by NFL veteran, Nick Novak who at the young age of 37, will show the AAF what doing great kicking does #ForTheBrand in this league.
Express/DE: Another LSU phenom lost in the AAF, Greg Gilmore. An excellent pass rusher at LSU, Gilmore will make quarterbacks pay and eat a lot of dirt in the AAF.
My Betting Line Prediction: Taking the Under in the game, and the Iron on the Money Line, this team just has more talent than the Express overall.
Salt Lake Stallions @ Arizona Hotshots
Time: Sunday, February 10th, 8:00 PM ET
Stadium: Sun Devil Stadium, Tempe, AZ
How to Watch: NFL Network
Betting Lines: Arizona Hotshots -4.5, 42.5 points
The Breakdown- Offense:
Stallions/RB: The Stallions have two excellent power backs in NFL veteran, Matt Asiata, and Joel Boauganon who I feel as a one-two punch can be vital to the offensive success of the Stallions this season.
Hotshots/The QB Battle: This is Trevor Knight's job to lose, mark my words but John Wolford is a good arm as well and had an outstanding career at Wake Forest so don't be surprised if to start they run with both guys until they figure out who has the upper hand.
Stallions/Nebraska WRs: I'm tagging the name early of this receiving core as the "Cornhusker Speedsters" with the double punch of Kenny Bell and De'Mornay Pierson-El. Both have a small frame, but lightning speed and could be a dangerous road for any AAF secondary to cross.
Hotshots/WR: My player to watch in this game is Josh Huff, a player who was dominant in his short time in the NFL as a kick returner will also have to carry his load as a core slot receiver. Had some small gains in the NFL, but without a kickoff in the AAF, this will have to be his strong suit.
The Breakdown: Defense/Special Teams
Stallions/LB: Start the engines, Trevor Reilly is the player Bill Belichick missed out on in New England. Bold take? Who cares, I respect a 1st Team All Pac-12 linebacker who had 9 sacks as a senior at Utah. Great size and tackling ability will be an asset for the Stallions.
Hotshots/LB: Remember the name Scooby Wright this season. Tackles for days all over the field, book it. Was 9th in the Heisman voting in 2014 with Arizona and had 163 tackles, 29 TFL, 14 sacks, 6 FF and won Pac-12 Defensive Player of Year.
Hotshots-Stallions/Special Teams: Nick Folk is a 10 year NFL veteran with 1 Pro Bowl and has a chance to lead this league of kickers of the AAF. As far as Taylor Betolet, he lost the job to Josh Lambo at Texas A&M but set a school record for Extra Points Made, so the advantage goes to the Hotshots.
My Betting Line Prediction: Take the Stallions +4.5 and take the Over, the points will be flying in this game.
ABOUT THE AUTHOR
Follow me on Social Media!
NEW Website: https://destroytheprocess.wordpress.com/ New clicks appreciated!
Twitter: @thebrickwahl87 and @DTPROCESS1 (12 Oz Sports Page)
Facebook: https://www.facebook.com/nwahl23
Instagram: nwahl23